Update 2020-11-06 – The Project Deepens
Update 2020-11-19 – Fork You – Lipstick on a pig?
Picked this old guy up for $100. He is rough, but rolls, dirty but turns over, and had that butt ugly seat on it when I first got it. Hoping it will possibly run once I get fire back to it.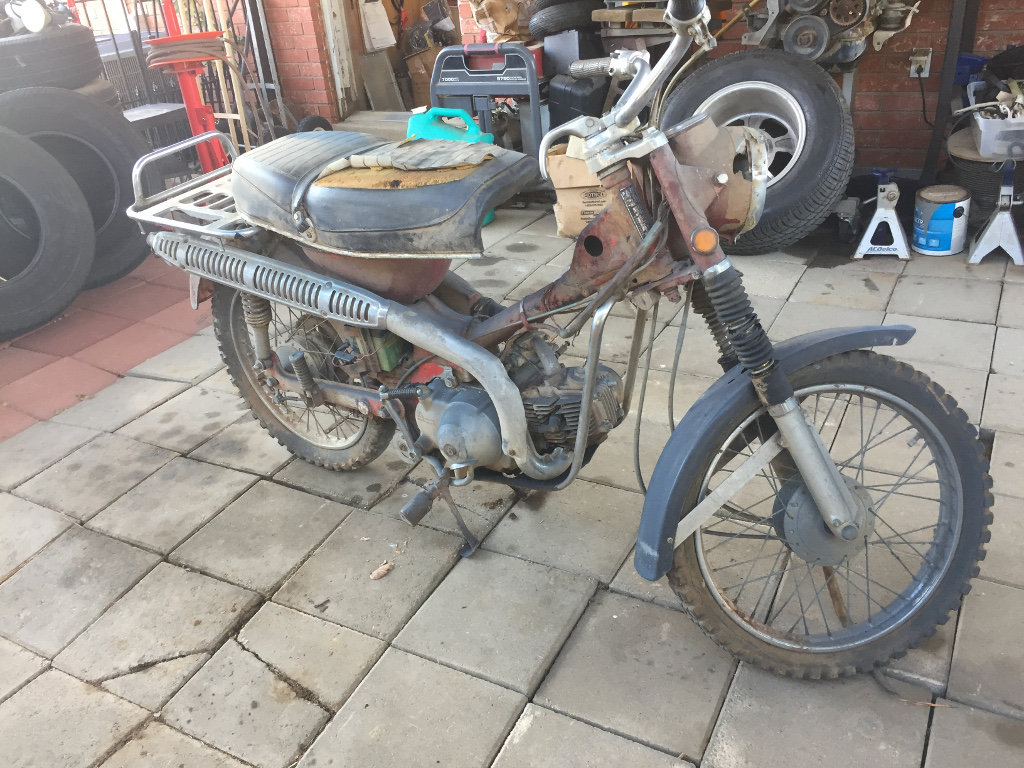 I've already purchased a new proper seat pan and have removed the CB Honda seat. Engine is free and it has "some" compression. Plan on doing a wet compression test, checking points and getting fire and going from there.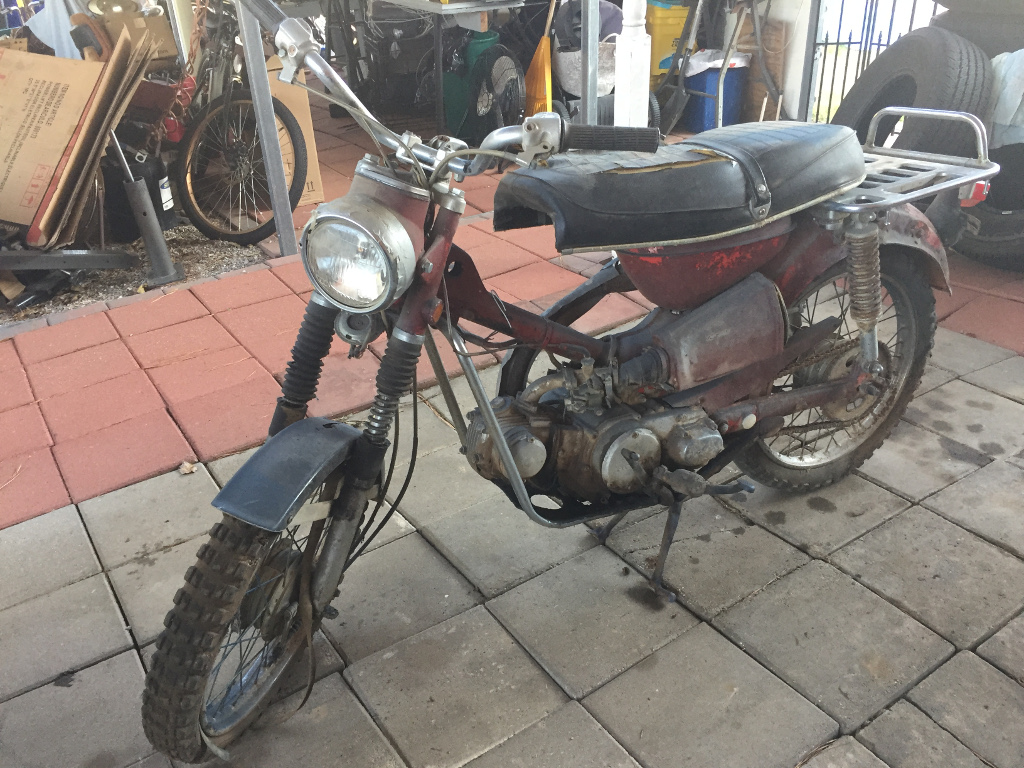 Not sure if it will be a run as it is setup, clean it up, or full custom build yet.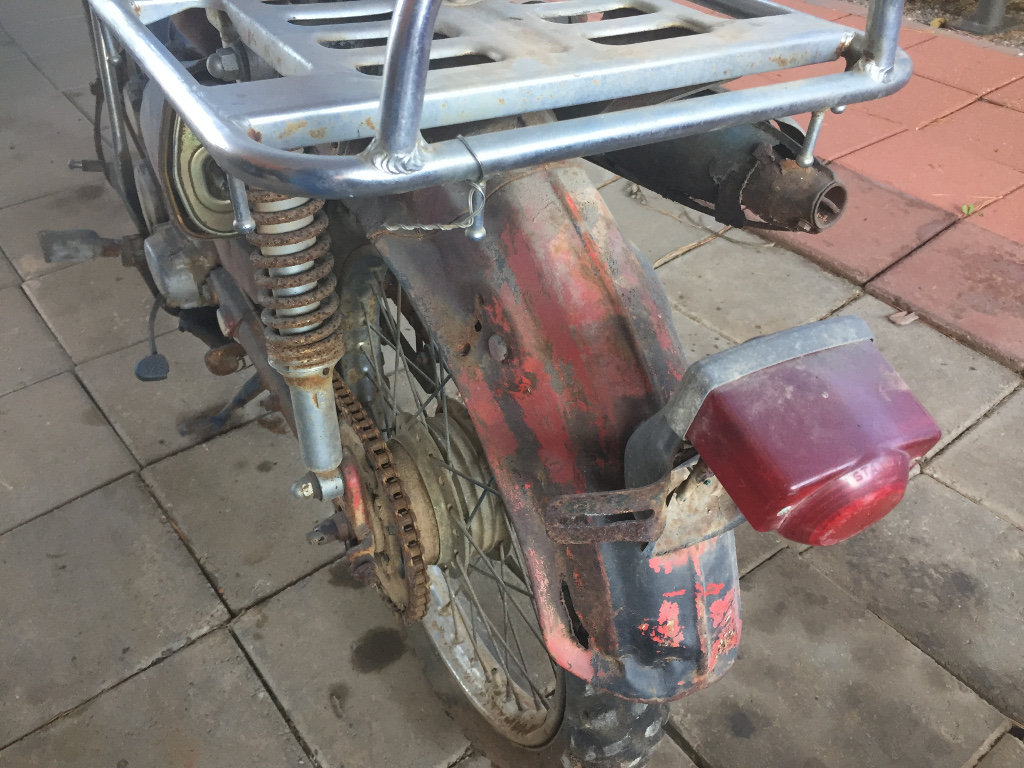 As one can see, the rear fender is quite rusted out so it may end up as a custom bobber type build in the long run.
Related Links:
Great site for full run through of engine rebuild:
https://ct90restoration.blogspot.com/2018/05/ct90-engine-reassembly.html
My fav "Postie" type build. This one will hopefully been quite similar:
http://twofortyz.com/2015/10/honda-ct90-postie-bike/