1966 Galaxie 500 Father/Son Project
Follow along here as my son and I rescue yet another car, this time a 1966 Galaxie 500 Fastback car that was rusting away (well not much rust actually) in a field abandoned after some apparent attempts to bring it back to life. Below are a few pics from the beginning, click on the left links with the updates to follow the work being done.
The car is a Father / Son project with both of us contributing to the cost and the labor required to rescue such a car. I've rescued three old cars before. The first was a $700 1988 Thunderbird Turbo Coupe that needed freeze plugs, clutch, front nose and a lot more to get back on the road. Next was my $1500 1985 Mustang SVO that had been off the road for 10 years and needed the turbo unseized, cooling system resolved, proper SVO wheels, and much more as well. Last was a $400 1989 Ranger 4×4 that had been torn down and totally abused but was a pretty solid old truck still and I wanted a 4×4 but not a new truck payment plan.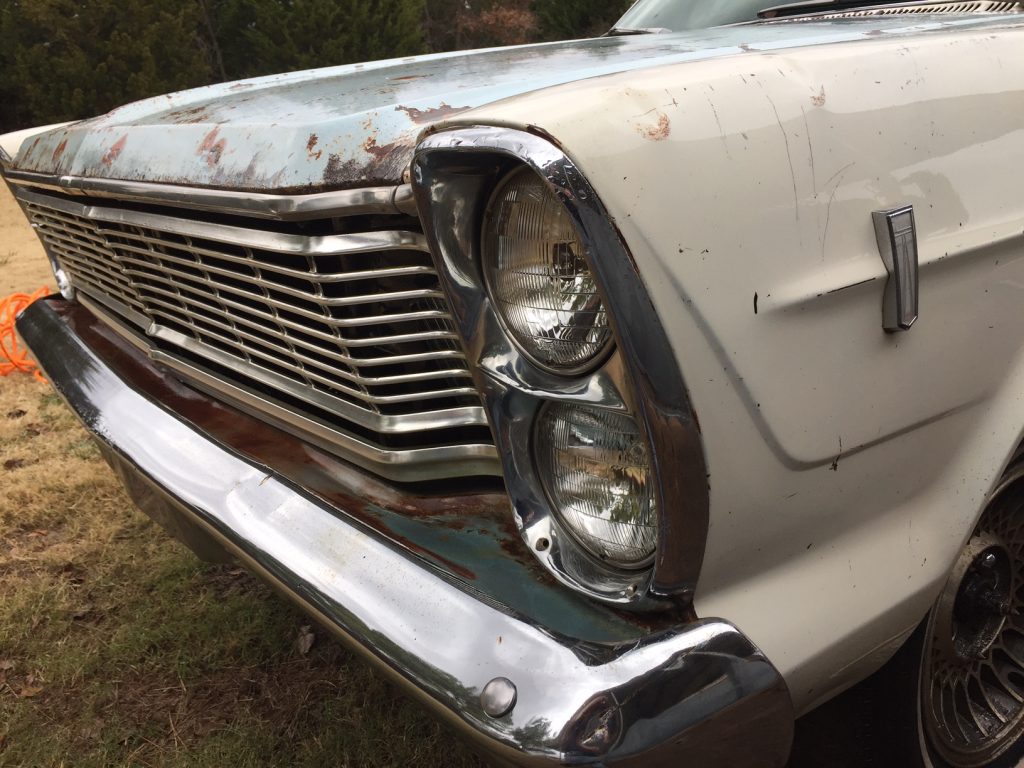 We're pretty sure she has been punched in the face a little bit at some point with the replacement hood and stone guard and the 1965 grill she is sporting right now. We do have a proper 1966 grill on the way and lights if we want to go that route but not bad looking as she sits really. The hood is in really bad shape and appears to have been stored outside upside down collecting water in the front area as much of it is rusted out support wise as well as sheet metal wise. Hopefully we'll find a replacement.
The long term plan is a fun driver with some punch when it's needed but keeping things as affordable as possible. With that in mind and some spare 5.0 engines and EFI parts left over from other projects, the plan may be a 5.0 EFI power plant and either a C4 or 4R70W automatic transmission. It also may be a carb setup, just depends on how things go. Wheel wise is still up in the air but we have some black steelies that may look tough enough with some white lettered tires and a bit of lowered stance for an old NASCAR nasty look. Time will tell as we move along through the project though.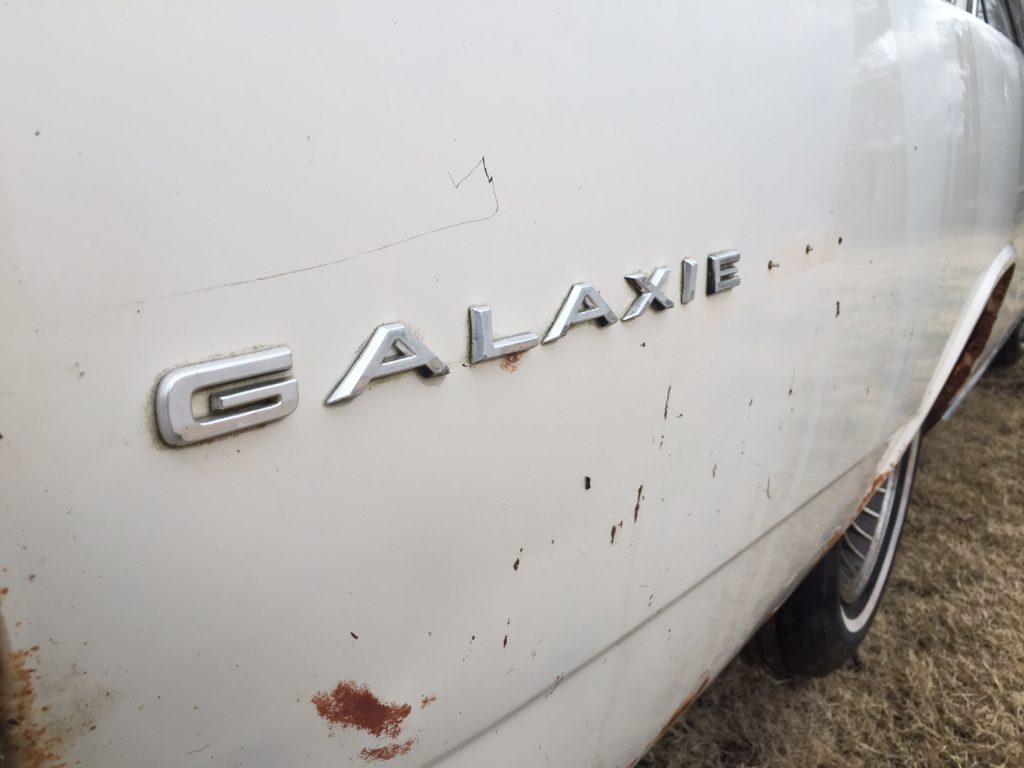 Follow the Galaxie Forum Thread on the build here:
Galaxie Forum Build Thread