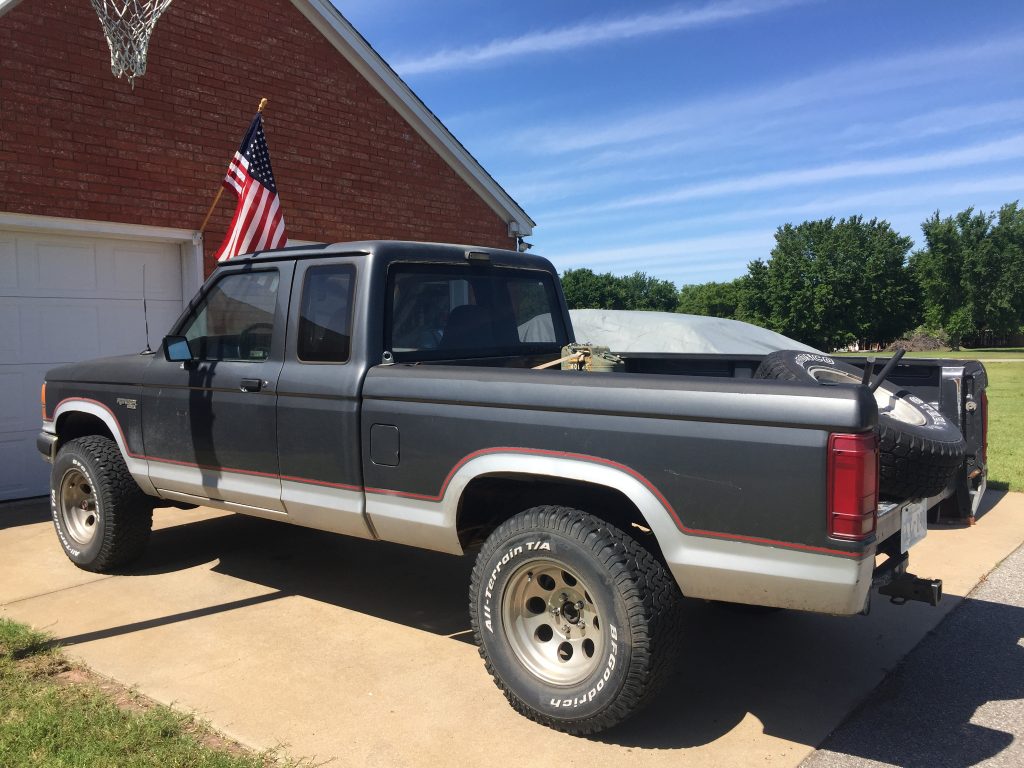 She looks a LOT better here than when we pulled her out of the yard where she had been sitting for some time.
I was looking for some type of 4×4 so we would have something that could actually get around in the snow and ice and ran across this old Ranger for $400. Granted, it had led a pretty rough life over her last few years apparently being ridden hard and put up wet so to speak. I understood the owners son had thrashed the old Ranger around the back roads where they lived and finally the old 2.9L was having issues.
The engine had water in the oil and oil in the water and the previous owner had pulled off the intake with the understanding it was a simple intake gasket issue. Honestly I really didn't care as my plans at the time was to use one of the 2.3L turbo four cylinder engines I had and replace the 2.9 with it.
The deal was struck and at least the own had the title to make things go a little smoother. I did have to pay a pretty hefty penalty as they hadn't keep the tag up but we drug her home and I started playing around with it.
Below is how she looked sitting in front of the old building when we originally looked at her
More recent pic of the front – Still need to bed liner coat the roof at this point in 2017.