In early 2008 I really didn't need another car project…but then nobody usually needs ANOTHER car project. However, I had a 1986 Thunderbird Turbo Coupe that I drove for years in the late 1980's that I really liked. I really liked the 1987 and 1988 years but kind of forgot about them for a long time.
I ran across this old 'bird listed online for under $700 and was quite interested from the first sight. Below is a rather recent picture but she sure didn't start out like that.
This is more representative of how it all started in 2008..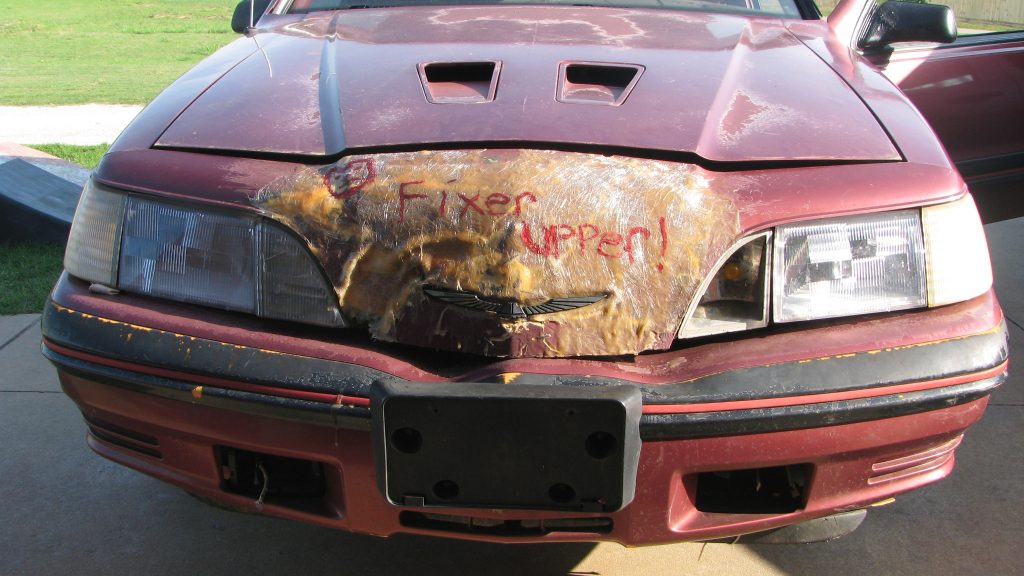 Follow along with some of the rebuild information for more details…