The beginnings…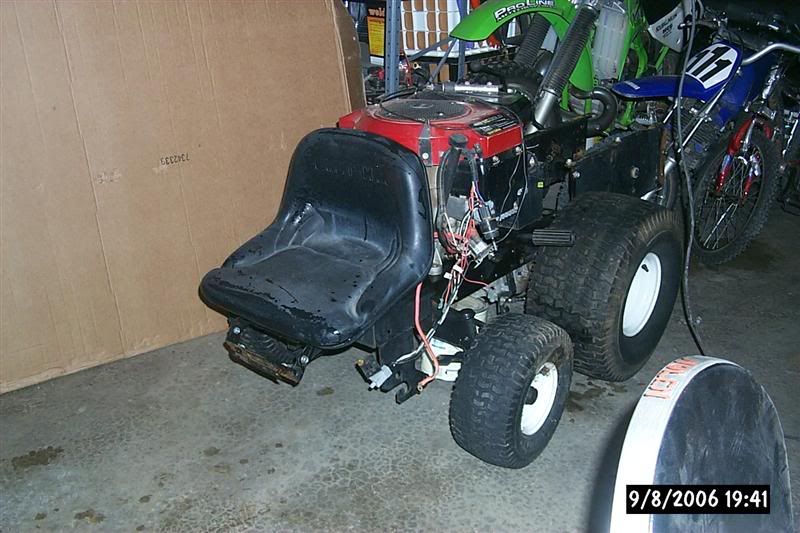 Not really but it would be a crazy ride. Here we've moved up the transmission to see how close it can be to the engine and still allow a belt and belt clutch setup.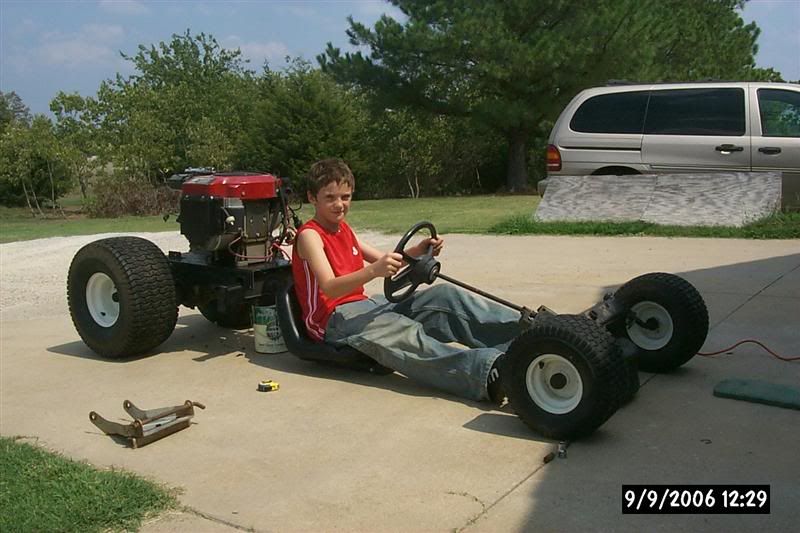 This is more of the plan. Rear engine drive, 5 speeds, reverse and electric start. Should make for a fun ride. The ride height will be a little higher.. actually a lot higher but it should be fun. Basically we just cut off the front and the back of the mower and will move the trans up closer.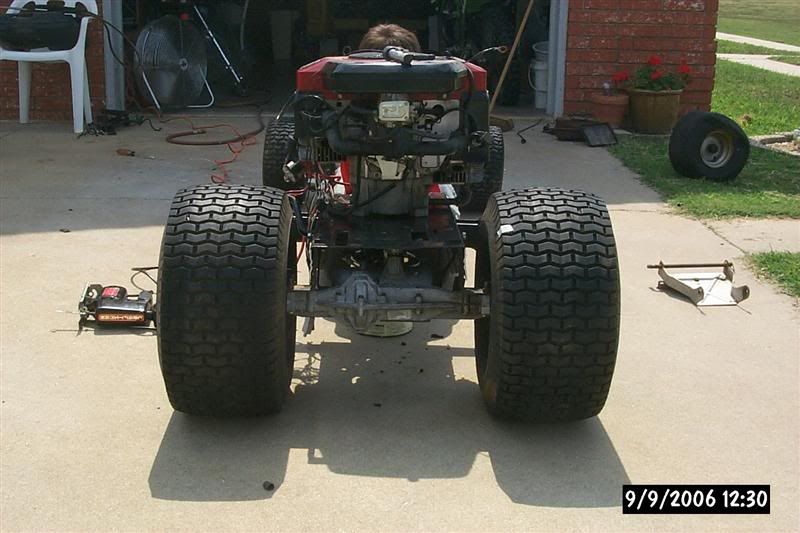 Rear shot make it look like a rear engine dragster with treaded tires. We're keeping the original tranny and changing pulley sizes to get the speed out of it. We'll have a plastic or aluminum Go Kart gas tank mounted on the back far away from the seat.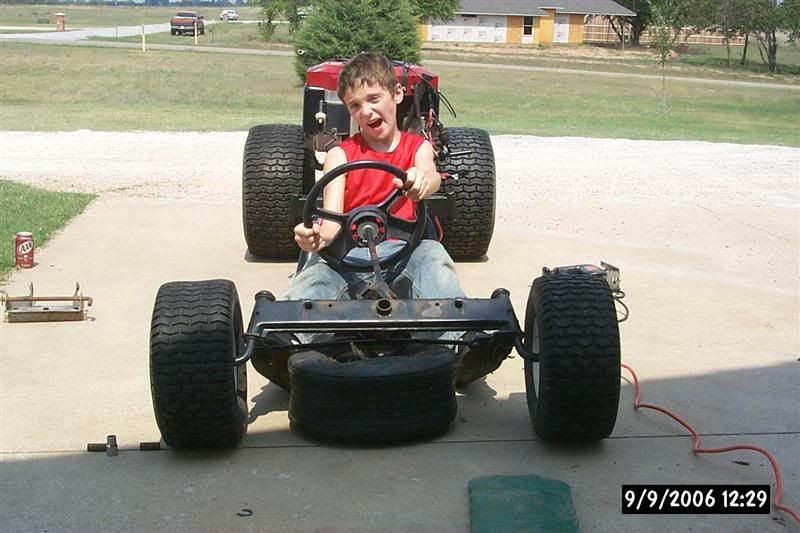 Yeah stupid pic. Dad told me he was going to put this on the Internet. Front shot looks wild too though. There will be 1 1/8″ steel tubing running from the front axle back to an old axle cross member that is mounted in front of the engine. This will allow some swivel or twisting of the engine versus the front section since it will be quite long.