Clutch update and Wiring, wiring, wiring…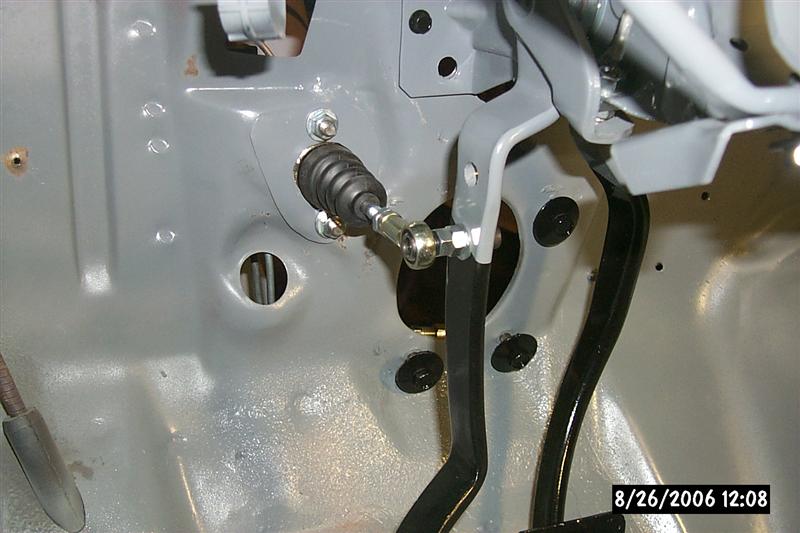 Test fit of the correct Heim joint with the new hole drilled. I thought the 1.5″ bolt would work.. nope, not without pulling the pushrod too far sideways.
It's hard to see from this pic but I have a firewall re-enforcement plate installed to help spread the load of the master cylinder bolts.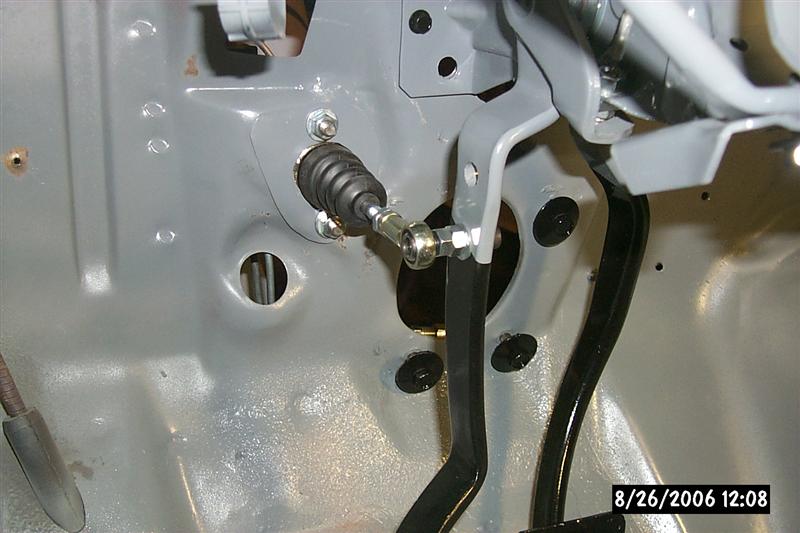 Here's the final clutch Heim join installed with a shoulder washer bolt and proper spacing. The pedal works great, has enough adjustment to level it with the brake pedal and has full throw which should work with the clutch slave cylinder. Here I've temporarily stuffed in the nasty steering column to make sure there aren't any surprises with the clutch linkage.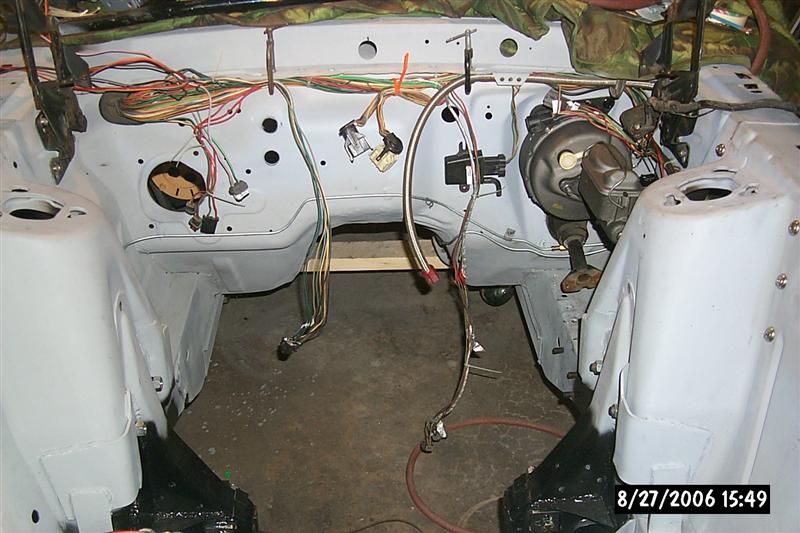 And now for the fun stuff… yeah right.
Update 2015: After all the EFI planning – you'll see later on that I went back to carb in the long run. Still have the EFI stuff though.
Wiring is going to be fun since I am re-using a 89-93 Mustang harness for the EFI setup. Actually it doesn't look too bad since the 'salt and pepper shaker' connectors will be hid behind the EFI intake. I'm mounting the MAP sensor sideways but not the 90 degree tube to keep moisture out. That is why I routed the brake line down earlier than normal to make room for the MAP/BAP sensor.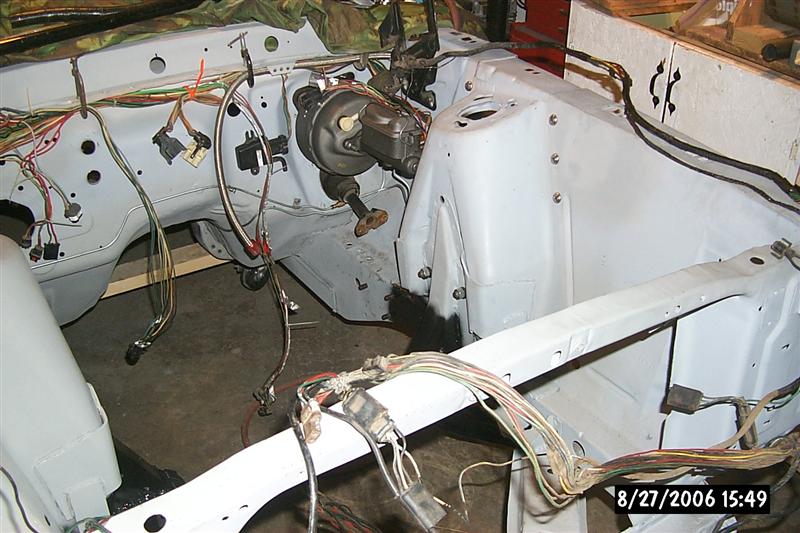 Another shot of wiring. I dropped in the 69 front harness as well to see what it looks like and where it will be. I'm routing it back under the driver fender again like before to keep it from wrapping around the shock tower. The only thing you really have to do to make this work is to extend the windshield washer pump wiring to wrap back around from the front.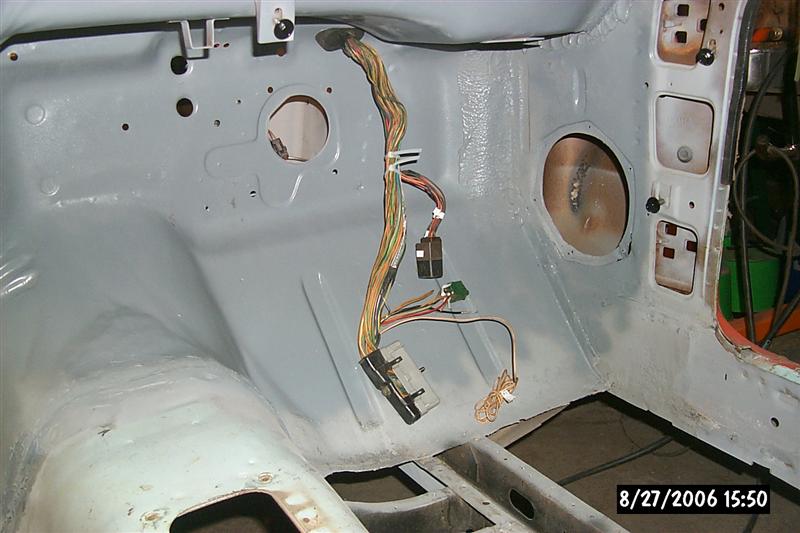 Inside the EFI/Computer harness just dumps for now. I still plan on mounting the computer up in the area just to the right of the heater motor since this is a non-factory AC car… BUT I may have to change that if I can't use my dealer add on AC unit.
Coming soon??
SN95 Rear disc brakes using UltraStang's brackets with slotted rotors
More wiring of course
Hopefully a painted engine bay once I work out the final routing/mounting of everything
Anyone have suggestions/sources for wiring harness wrap? I plan on using plastic loom as well but think I should re-wrap the harness to protect it long term.