Hydraulic Clutch, Vacuum Canister, and Brakes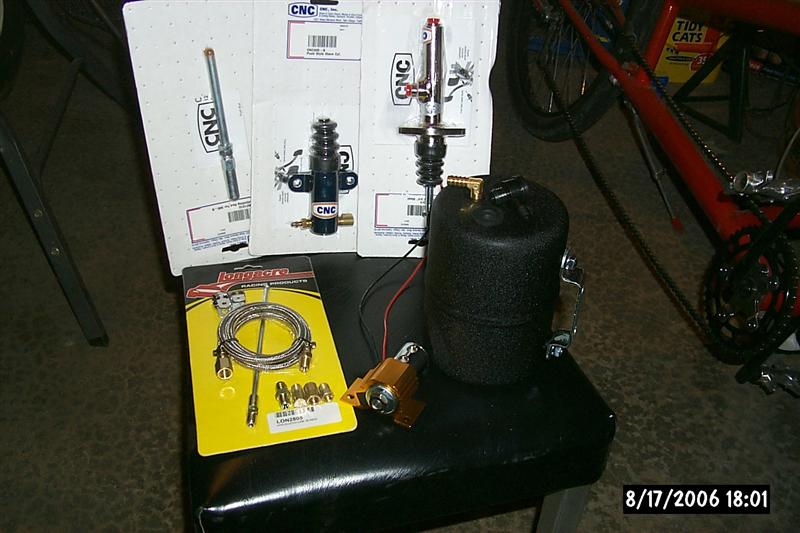 More parts – CNC Master and Slave cylinders, and braided hose for the hydraulic clutch setup, vacuum canister for power brakes.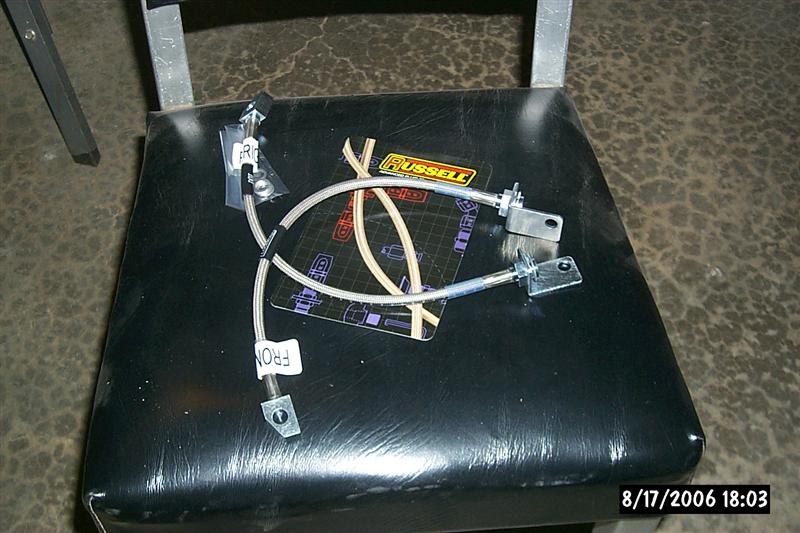 More parts 2 – Russell braided brake line for front frame to disc connections.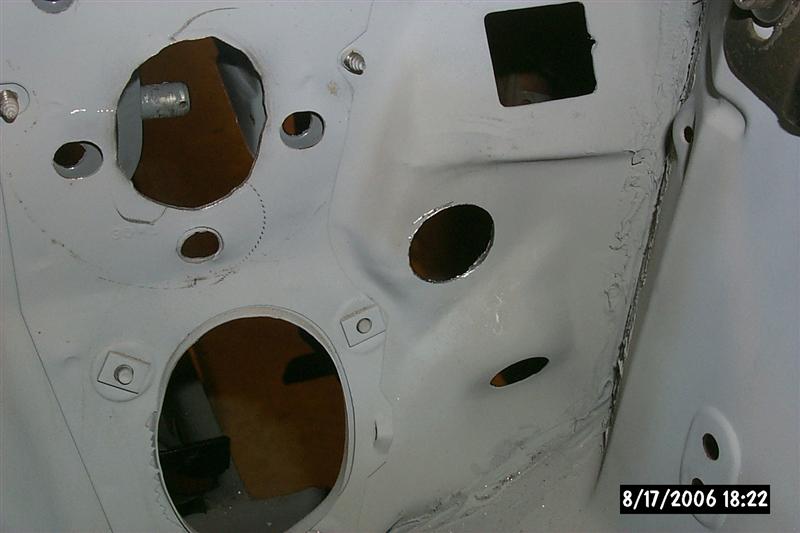 Hydraulic Clutch Project – Mounting Hole
The middle hole below the square wiring harness hold is where the normal clutch linkage boot would be. I drilled the hole since this was an auto car from the factory. Actually the hole is slightly too big for the CNC cylinder but it will work.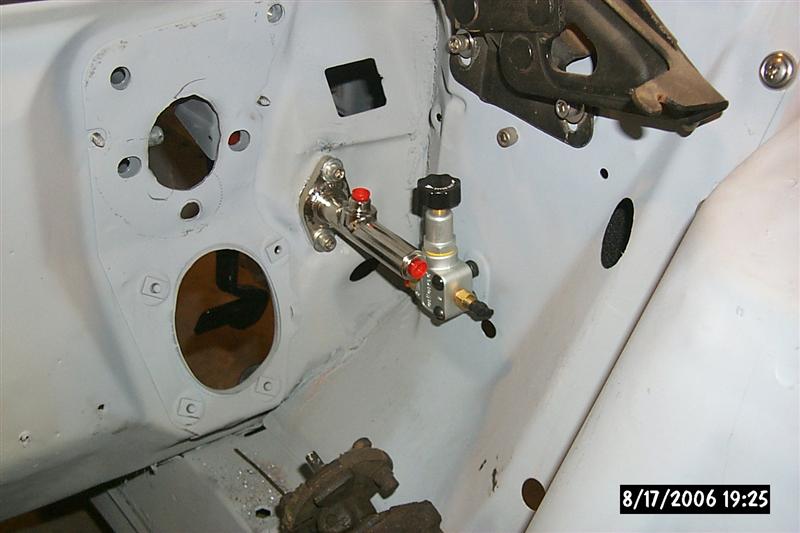 Hydraulic Clutch Project – Master Mounted
CNC Master cylinder mounted along with the rear proportioning valve. What is nice about this cylinder is the vertical mount tabs. It fits in the existing area for the clutch rod quite nicely with just a small amount of fitting. The proportioning valve is not going to be real easy to get to in this location but then again it is not something that is often adjusted.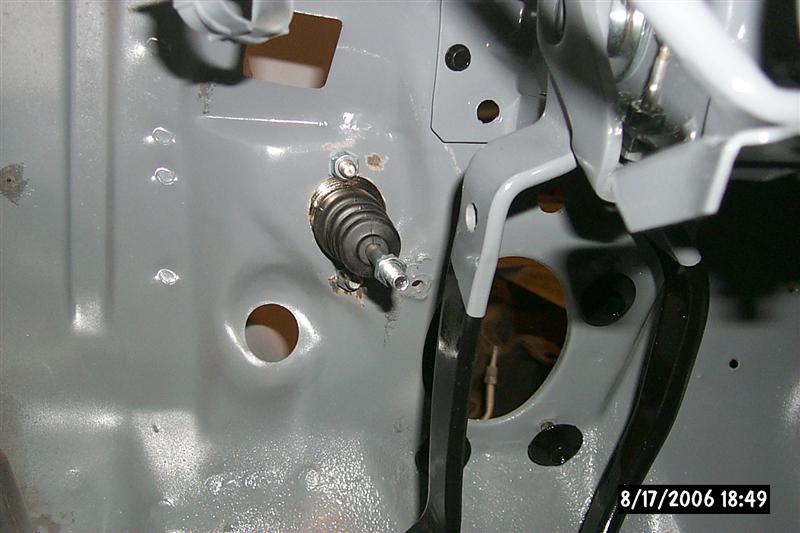 Hydraulic Clutch Project – Inside View
Inside view of fitting cylinder. I still have to build a firewall backing plate here. I will make a template out of cardboard and then cut out some thicker steel to provide some support for the firewall. I have a heim joint on order. Looks like I'll have to drill another hole in the clutch pedal.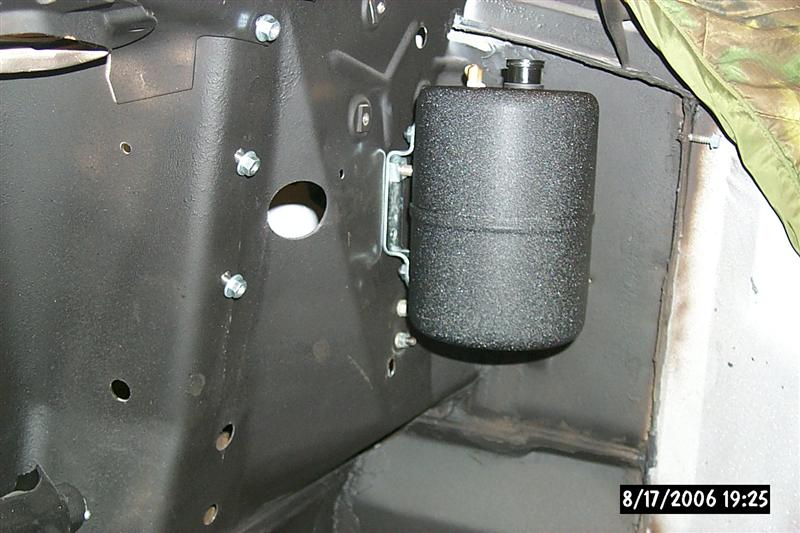 Vacuum Canister
Although not 100% needed this time around I purchased a vacuum canister from Summit. I've always ran a cam that killed idle vacuum and thus made the power brakes difficult. This is under the driver fender. Hoses will be run through the splash shield and up under the firewall/cowl lip to the intake and the brake booster.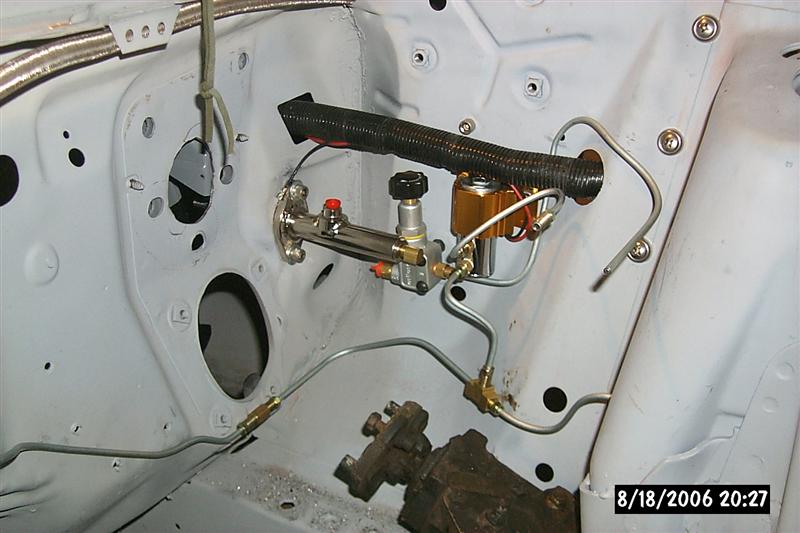 Getting crowded
The more goes in the messier it gets. The line lock is in and rough fitted as well as the basic front brake lines. The wire loom is just to see how things are going to fit/look.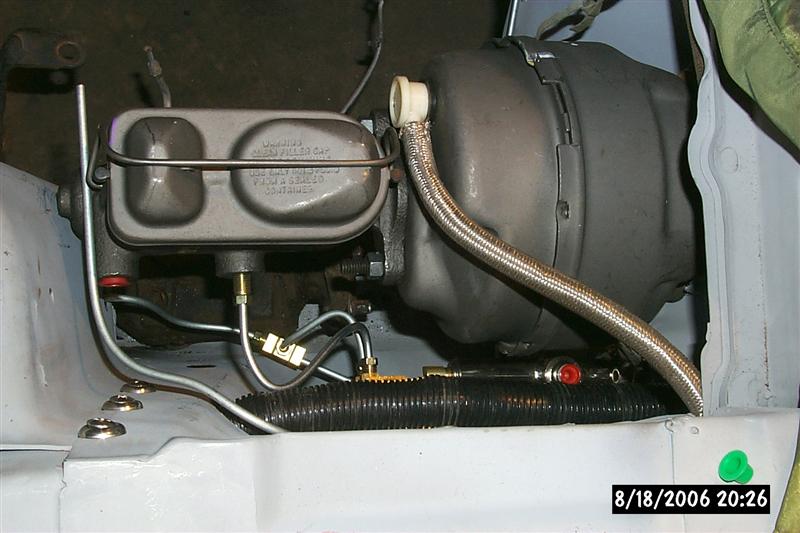 Top View
Here you can see how things will fit from the top side. The braided hose runs to the canister under the fender. Still have to end some end some brake line here.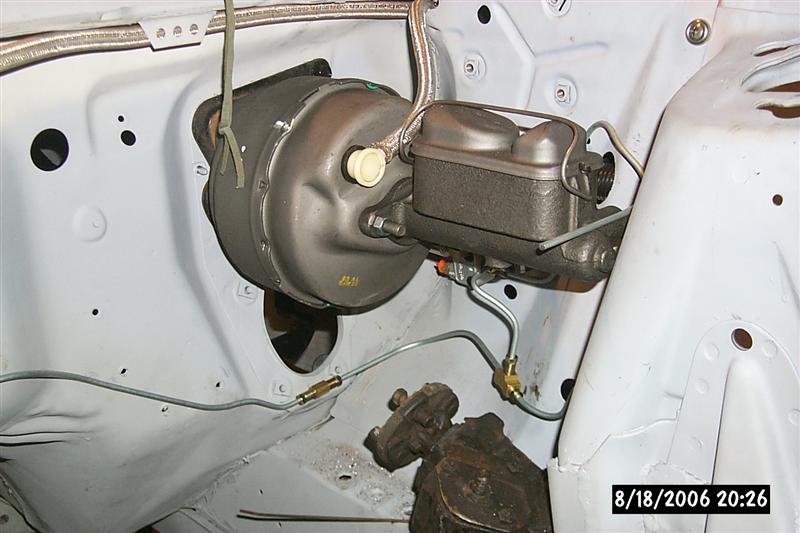 Main View
Well this view hides the mess for the most part. Once everything is painted black it will be much less noticeable I would imagine. I still have to paint/detail the booster and master cylinder as well. The braided line up under the cowl lip will be the supply line to the canister.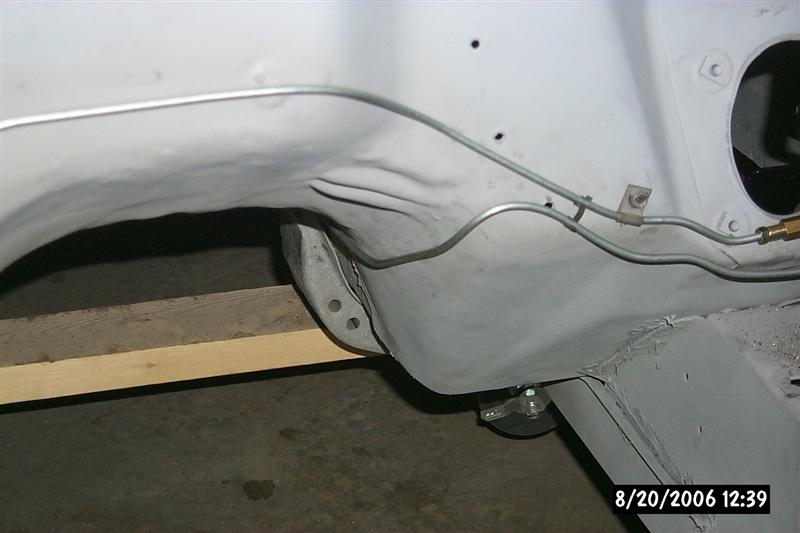 Rear Brake Line
Close up of routing for new rear brake line. Used two 60″ long straights, copied the bends off the old line and made a few improvements. I will have to make sure the gas pedal mount screws do not rub against the line and will likely get some more separators to hold things still.