Blasted! – Roller perches, Upper Arms and Bad News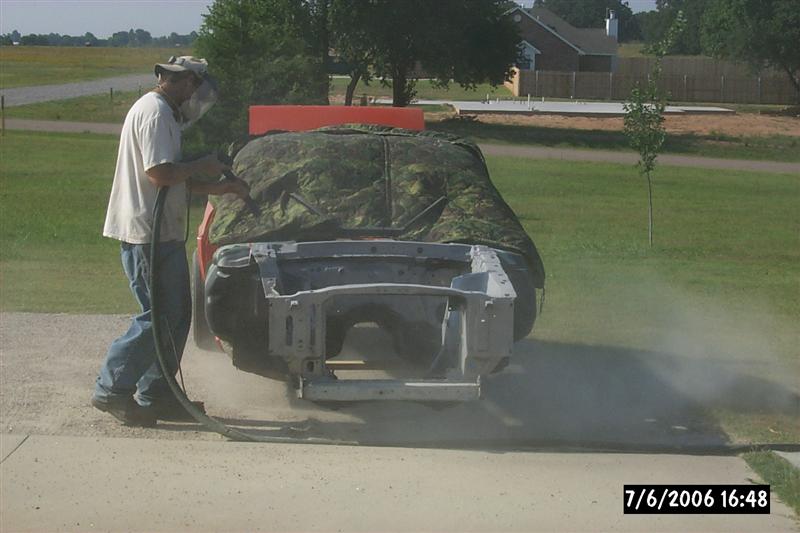 Finally had the front end and trunk media blasted so I can finalize the clean up work and get the front end together.
Here they are working the front side.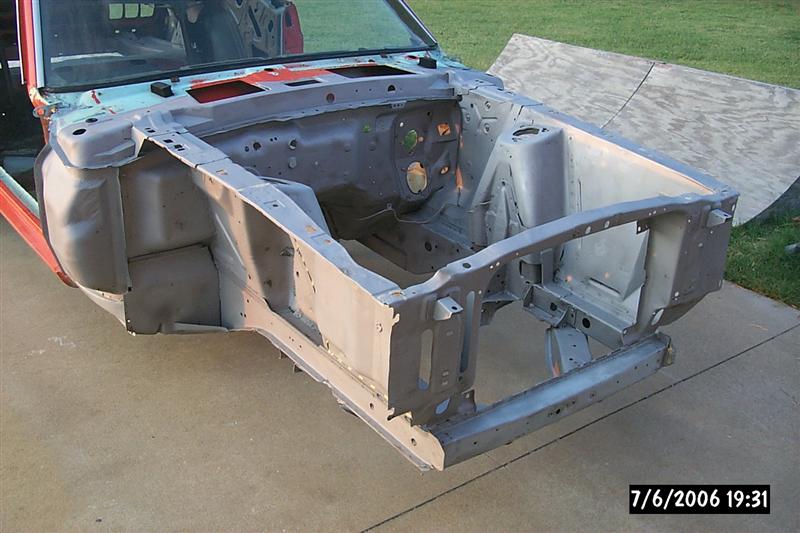 Finished front end – Looks nice. What is cool is how they come to your house to get the job done.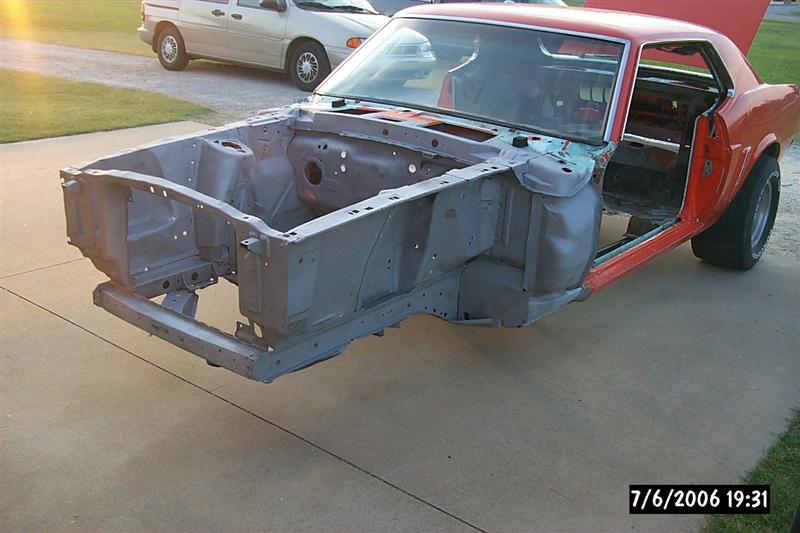 Whitman Mobile Media Blasting and Power Washing – 405-333-2860
Very nice guys to boot and reasonably priced. You can deliver your car or parts if you'd like as well.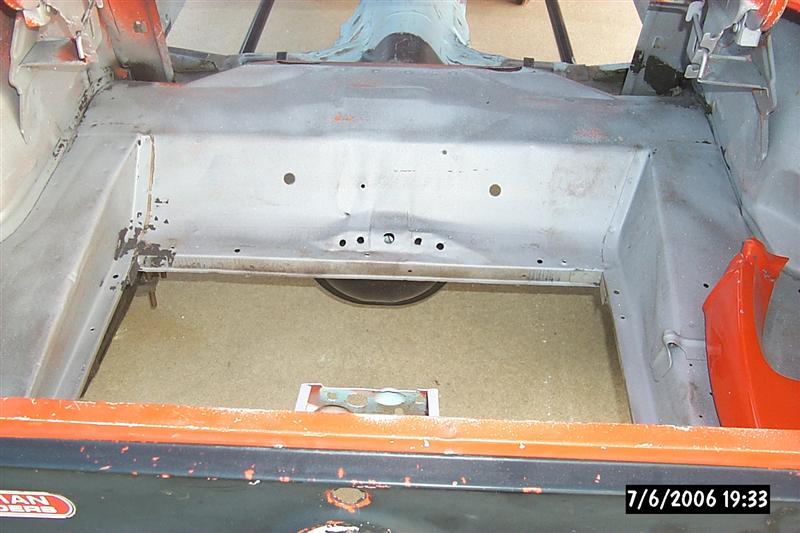 Had the inside of the trunk done as well since it was in need of clean up and paint. They left the undercoat on the inner fenders but cleaned up the main area.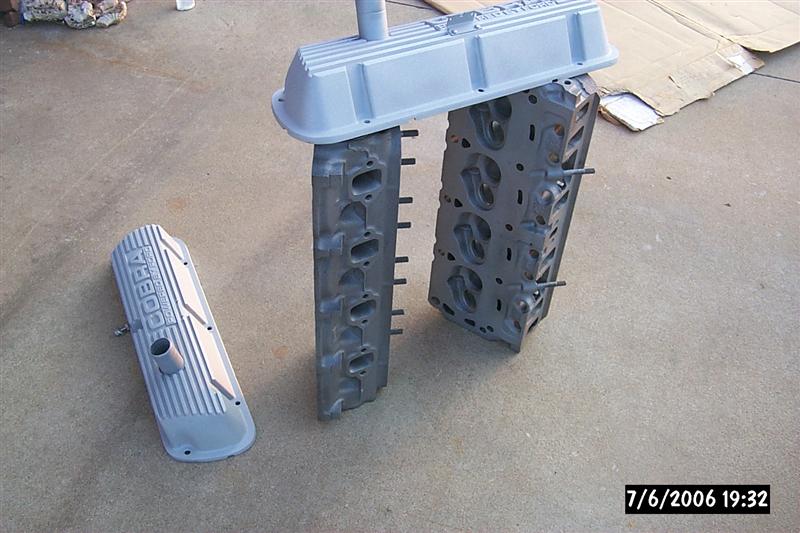 I had a few other things blasted while they were there including these old Cobra covers and the 289 HiPo heads.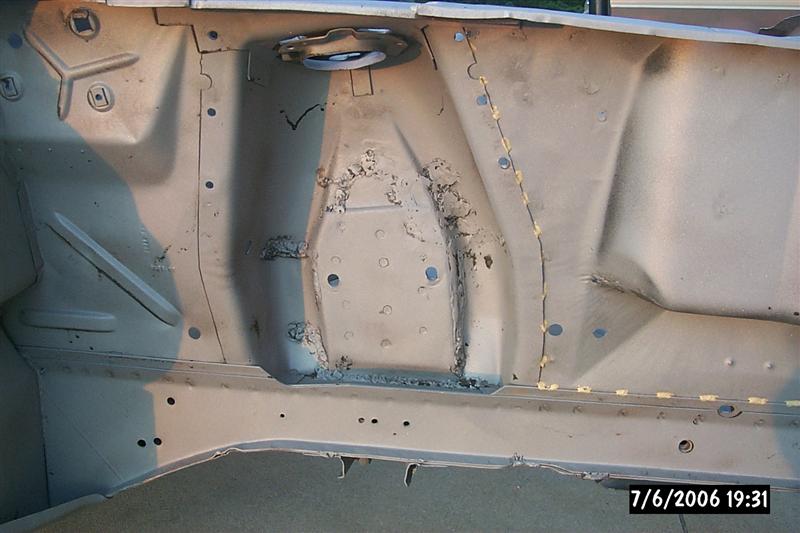 Now the bad news…
This shock tower is much worse than I thought and could tell before all the grime was blasted off. Looks like it literally put back together. Although solid I AM going to have to replace it now. Notice the inner apron is also brazed in, not welded.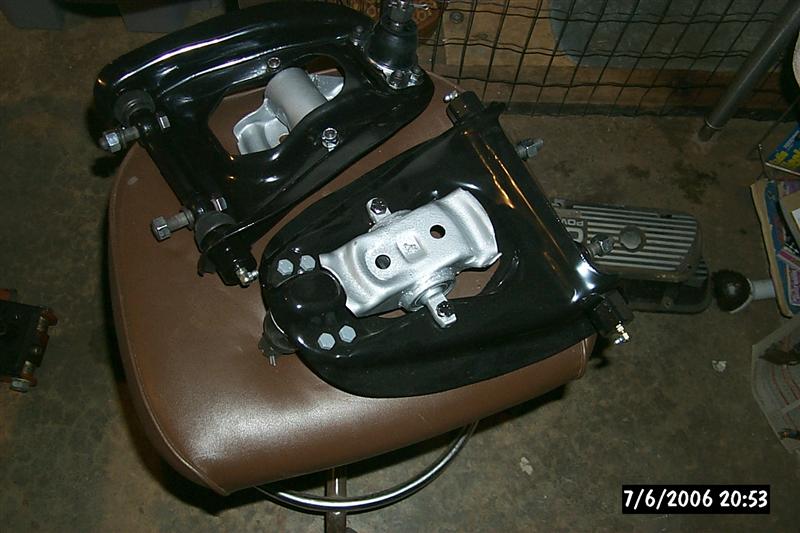 And the good news…
A finished set of upper arms with Moog upper shaft and ball joint and roller perches.. no if only the front end was ready for them.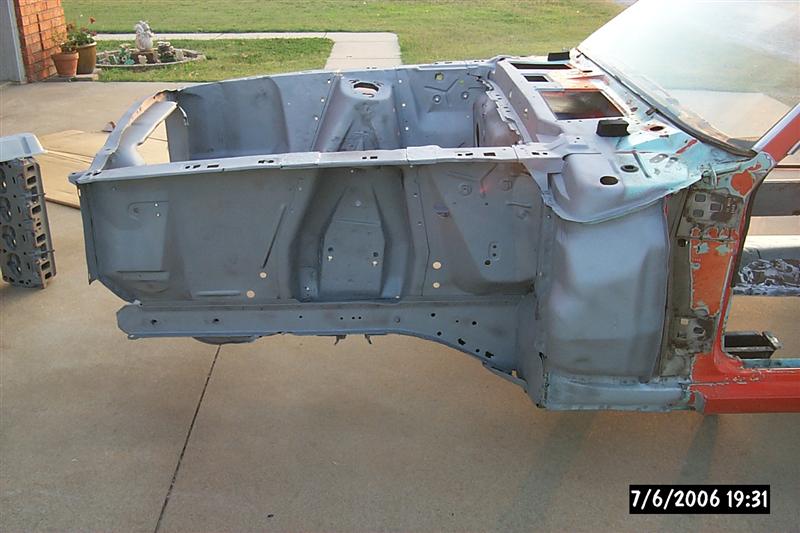 Guess this is good news too. The drivers side looks fine. One small crack welded up but otherwise solid especially with the re-enforcement kit in.