Uber Cheap Body Dolly – New A Arms – Outside shots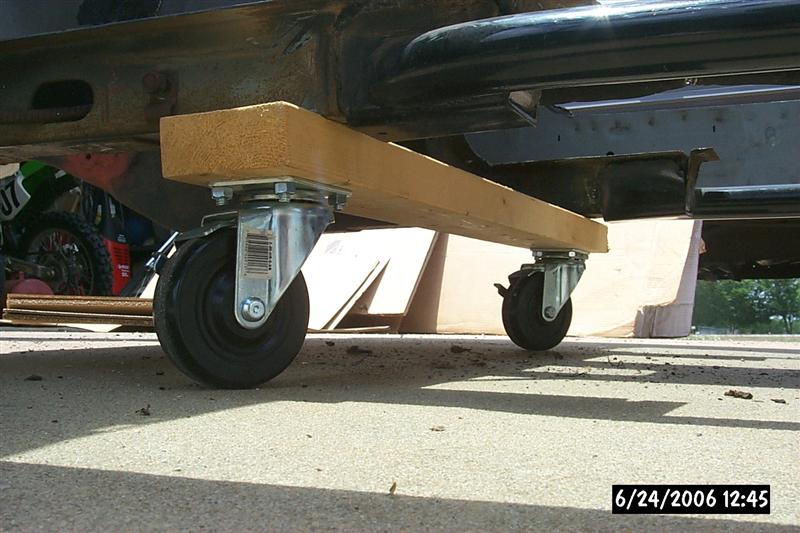 Having thought about, designed, and thought again about how to put a simple front body dolly together I finally just tried to "keep it simple stupid". Ended up with a 2 x 4 and a couple casters.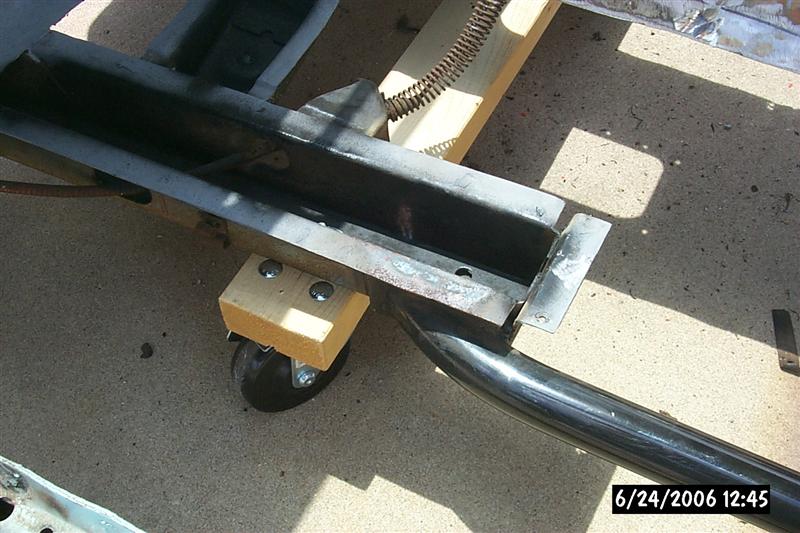 Obviously I would not recommend this without subframe connectors or with an engine/tranny but it works well.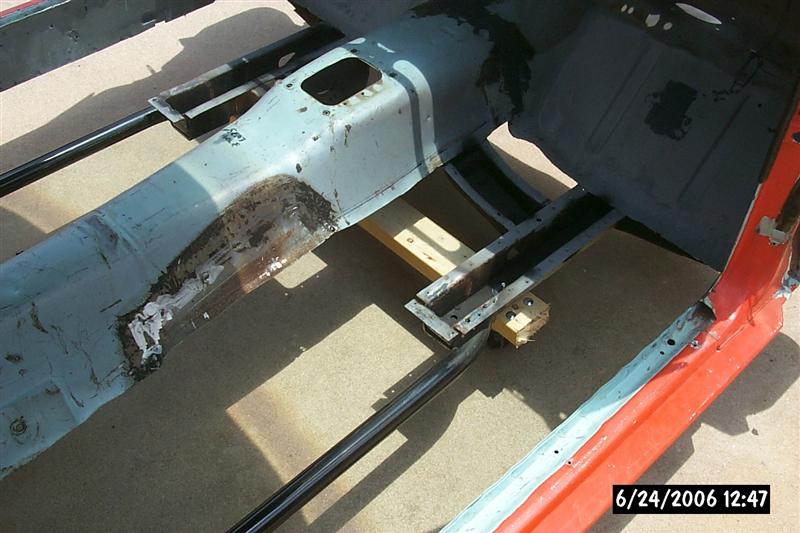 Complete shot of the dolly. I thought this would work fine and it really does. I figured I could move the car around and move the front end back and forth without issues. One thing I did NOT think of was Posi-Traction. It moves forwards and backwards just fine. But when you try to move left to right the posi makes it quite a challenge.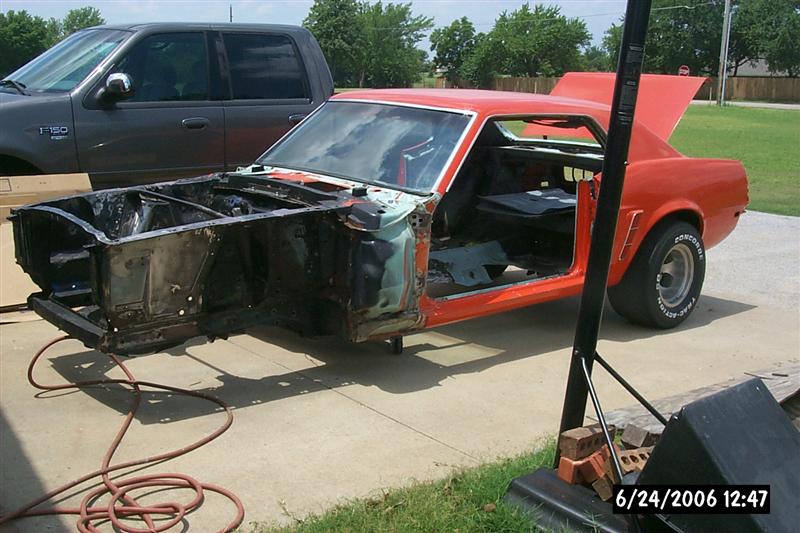 Rolled out getting ready for media blasting the front clip. We have a local company that will come onsite and blast things. Hope to get this done in the next couple weeks.
Rear quarter shot. Wish I had some different wheels/tires but at least these let me roll it around.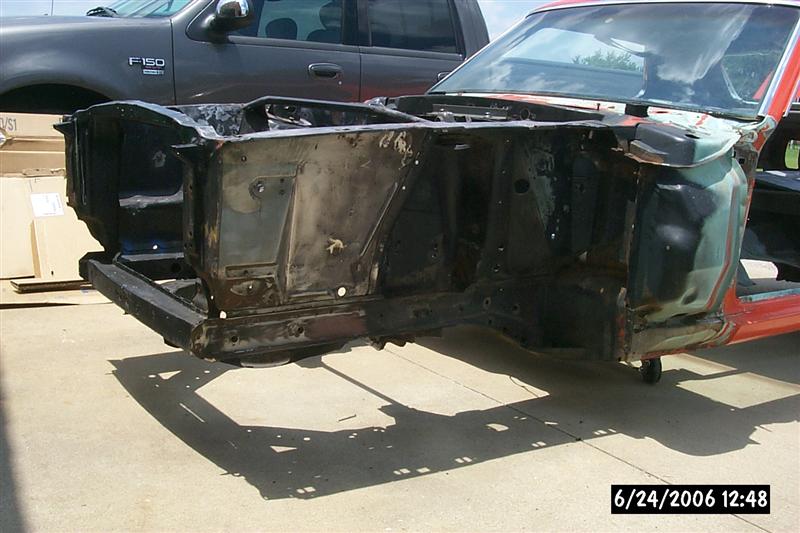 Closer view of the front clip. Everything is really in pretty good shape and will simply be cleaned and repainted. I still have welded in the outer shock tower support here.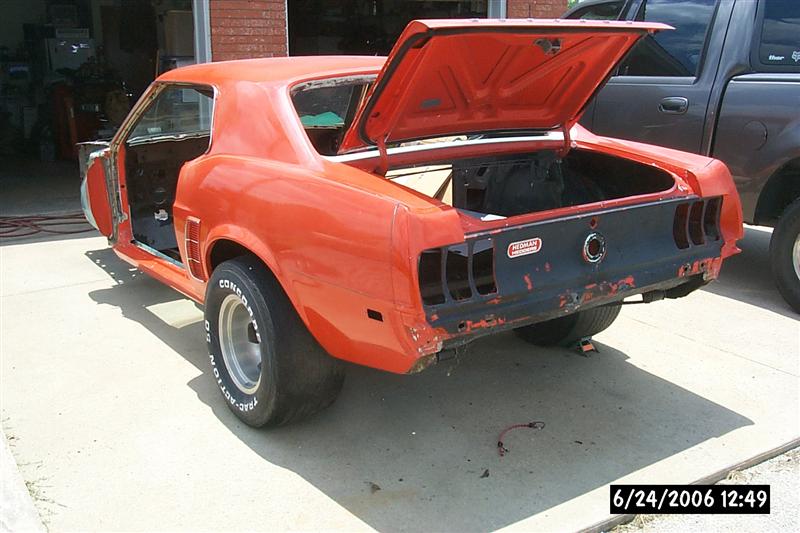 Weird view – no front end.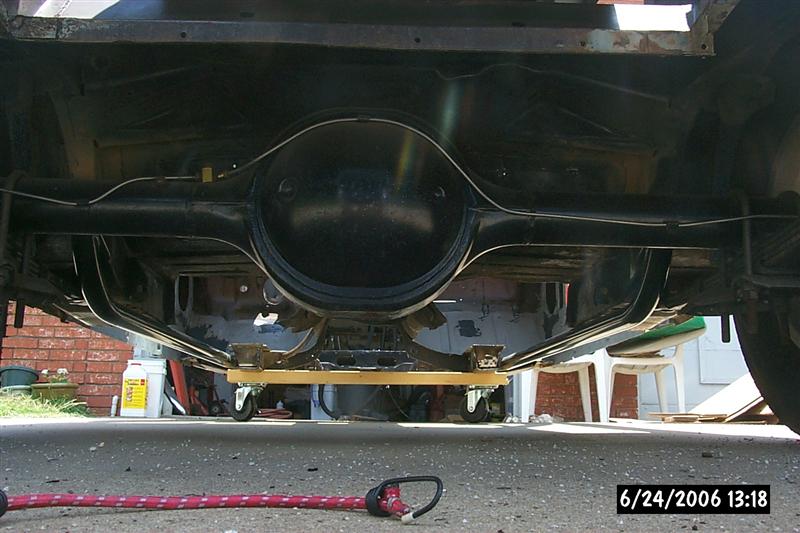 Rear end shot – old 57 Ford housing, a couple inches narrower than the standard 69up housing. Standard 27 Spline 9″ Posi with 4.11 gear. I traded off my old Nodular third member years ago. This should hold up for any thing I build.
Update 2015: Ended up swapping out '57 housing for an even narrower one later on.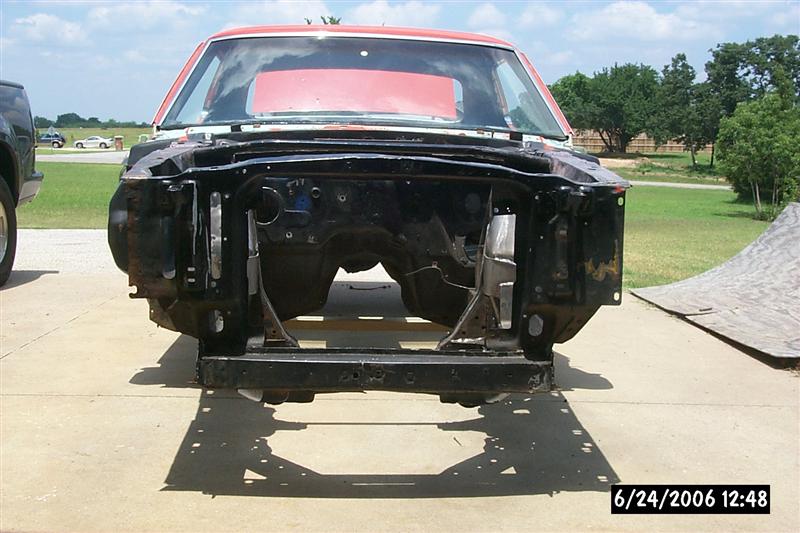 Seems like everyone has to take this angle at least once during their rebuild so here it is.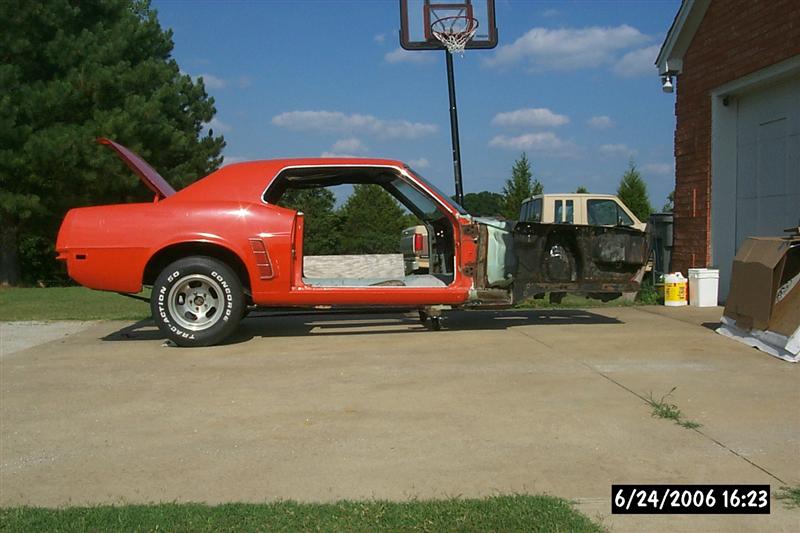 So if you lower the rear a couple inches or more, change the rear wheels/tires and add a front end and that is just about how I'd like it to sit. Hard to tell without a front end though huh.