I've gotten a little side tracked. While putting off a decision on which sub-frame connectors to use I decided to mock up the engine parts I have laying around and see what it might look like. It's been 15 years since this combo has actually been together and it shows it's age on the left. Since I have dedicated going the EFI route I have the 94-95 Mustang intake at the bottom available.
BUT, I have also picked up a 83-93 Intake with fuel rails, injectors, heater lines, throttle body and sensors that I might use since performance parts are easier to find, the EGR is internal, and the older intake is supposed to flow better.
BUT, BUT, the 94-95 just might fit under my export brace. Oh well, I can't use this pair of Cobra covers for sure with this intake for sure.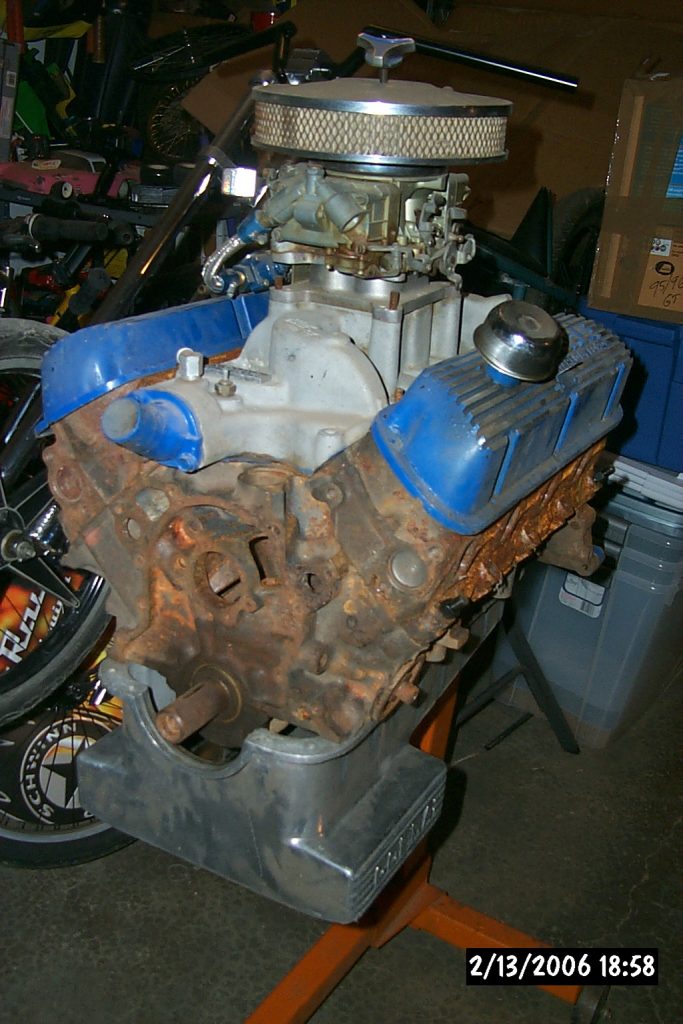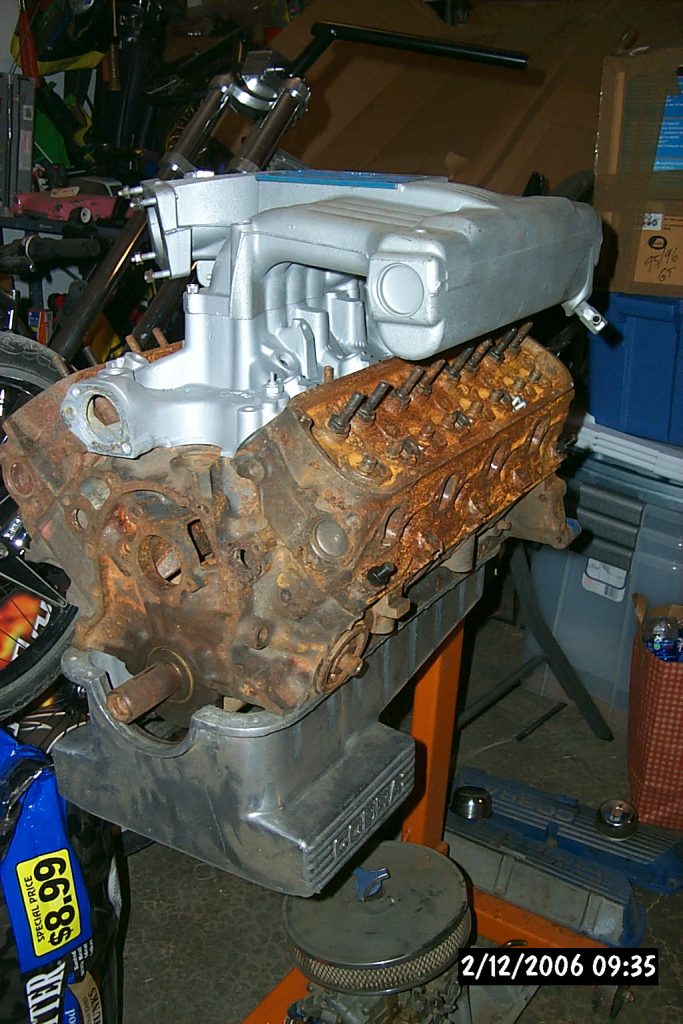 I've also picked up an 88-93 EFI Computer harness and and fuel injection harness along with a C3W1 mass air computer for the project.
Still need to get a mass air sensor, O2 sensors and harness and then begin the mod routine to make things fit. Now at least during down times I can work on the harness, get things powered up and tested and see what else is needed.
BTW those rusty head castings are a set of date matching 1965 289 HiPo heads with ported exhaust and hardened seats.
Oh yeah… the Global West subframe connectors are now ordered.. 🙂