I wondered what this rust was about years ago when a bubble starting showing up and then found an article that covers the problem. Seems the overlap on the inner fenders and shock towers was not painted/treated at the factory and held water thus creating a perfect rust place. This is the passenger side. I plan on cleaning/treating the rust, shooting some rust through primer on it, making a replacement piece likely from the part of the seat pans and welding them back up. The passenger side has been welded up (replaced?) at some time likely when the car was crunched in the middle 1970's. I plan on using the pieces cut out as templates for the new items.
Cheap spot weld cutter? Maybe so.
I've been using these types of bits to cut out spot welds and it seems to work pretty good. They are called 'pilot point' and have a small tip that acts as a pilot hole when drilling. The nice part is the rest of the bit is flat kicks in after the pilot hold cuts through. Use the 3/8″ bit and you can cut a spot weld out pretty easily. Plus for $20 for the whole bit pack it's much cheaper than a dedicated spot weld cutter. Working for now anyhow.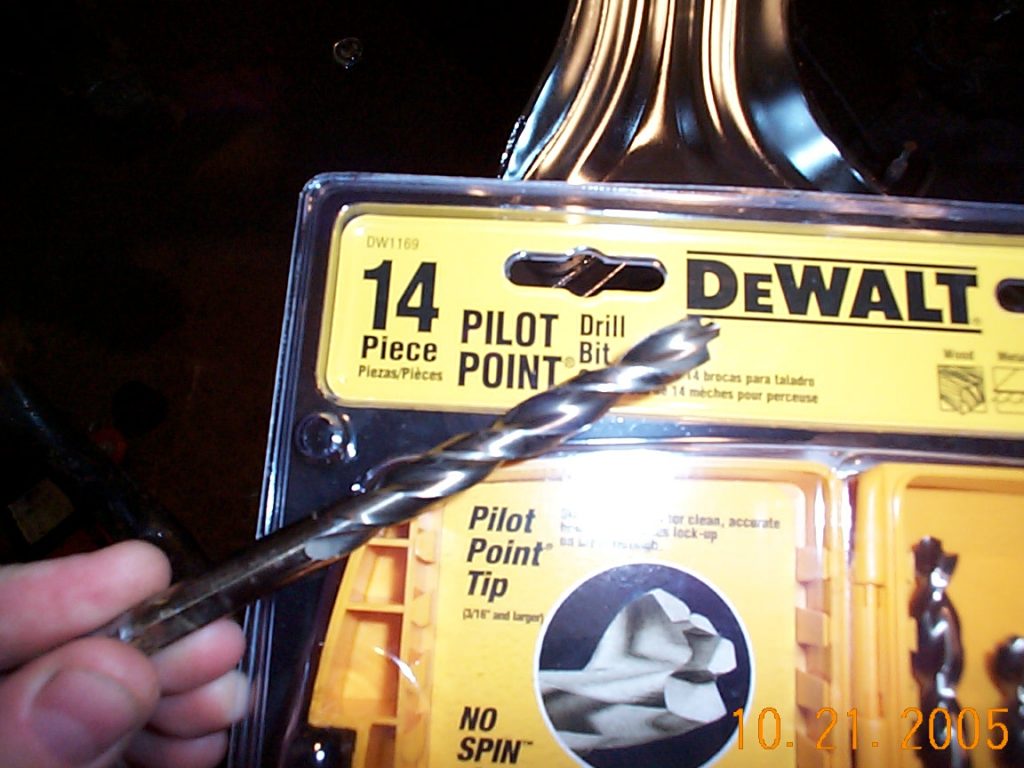 I had debated on pulling the doors off for some time but obviously they were going to have to come off sooner or later. I decided I'd rather it be sooner BEFORE I ding them up trying to keep them open working on the floor.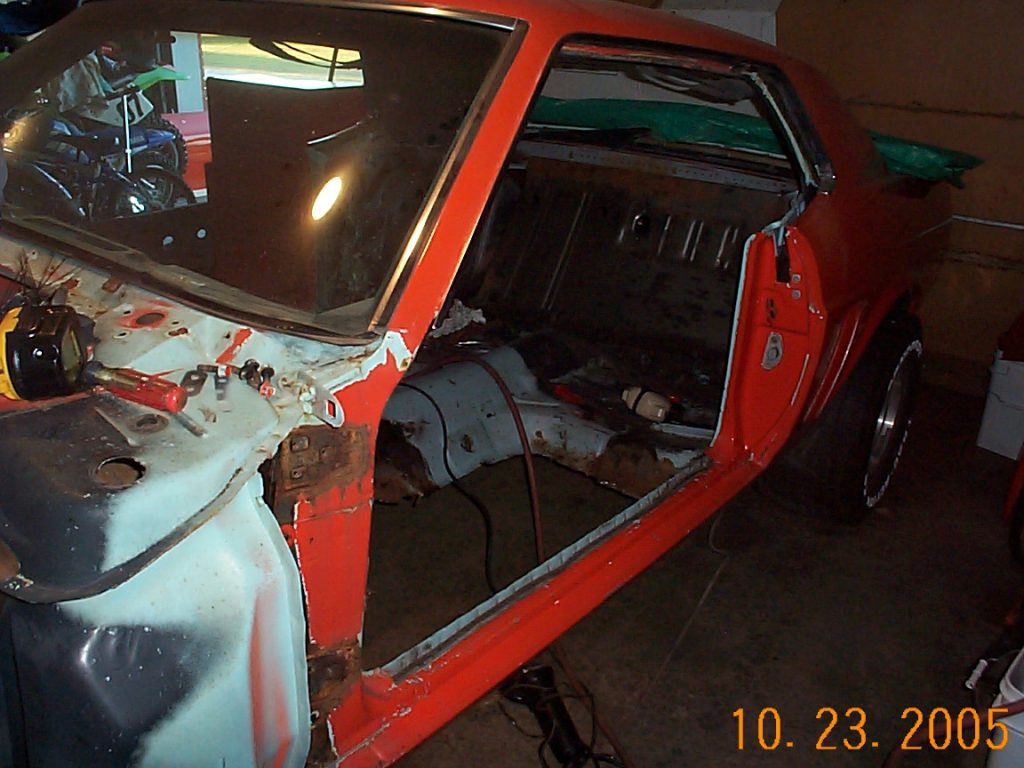 Gee.. you can't even hardly tell why type of car it is anymore with missing fender or doors. Passenger floor has to come out next.