The export brace came in today, 10/19/2005. It was a '2nd Chance' option on ebay from Mustangs Unlimited and a few bucks less than list from them and others. It's a pretty nice gauge material but the firewall mount is buckled up and angled down. Also the alignment on the shock towers is off pretty bad so I'm not sure how I'll make things fit yet.
You can almost see in this pic how far off the the brace is on the shock tower. I went ahead and purchased the brace and plan on getting a monte carlo bar to temporary bolt in while welding things up including the shock tower support kit to make sure things where aligned before laying down any welds. Looks like I'll get to bend things around a bit anyhow.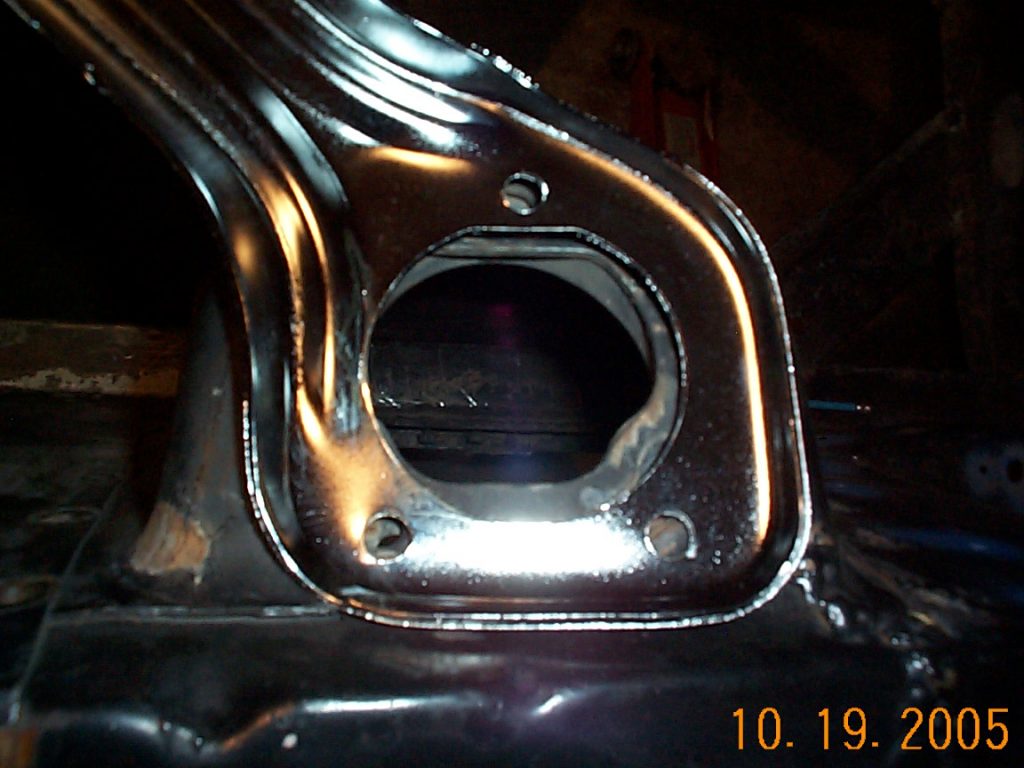 Just for fun here are a couple pics of the junk just waiting to go on/in the car. This old polished Cobra T Pan and Milodon oil pickup have been in my hands for years without ever being used. I traded an intake and carb for it ages ago and the guy still remembers I haven't used it so I better get busy. The old Cobra covers still in black.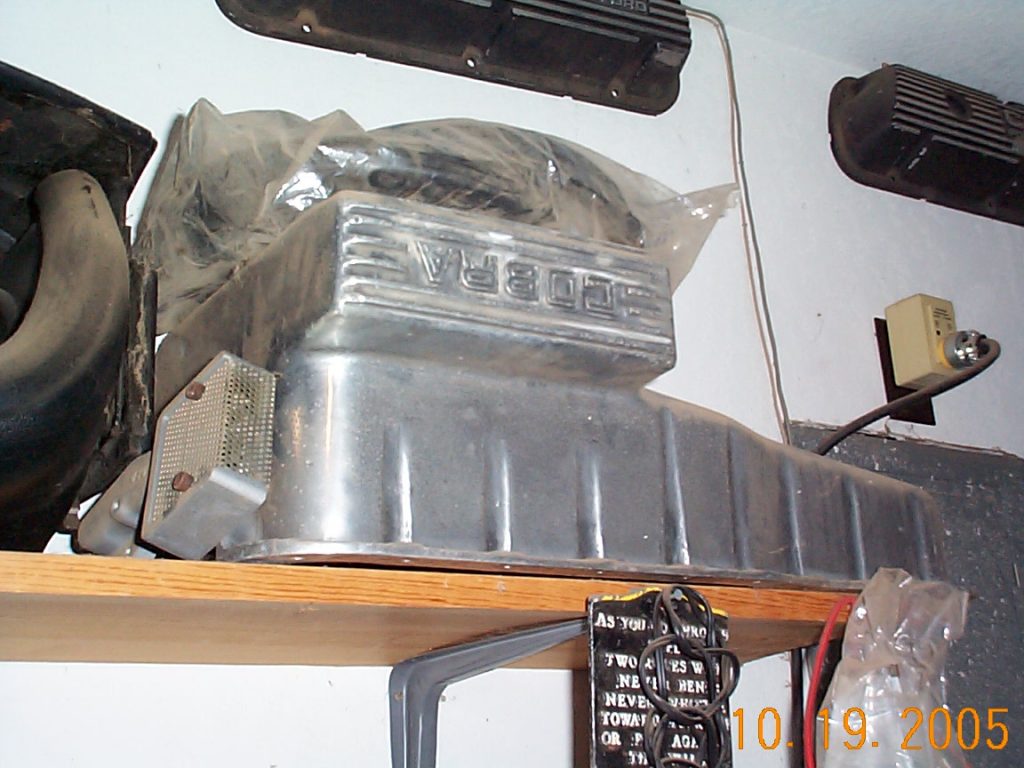 Here are a couple dash pads I have that are in pretty good shape. One if from a parted out Boss 302 and the other from my Stang. Both have the edges lifting on the speaker grill but otherwise are fine. I'm still not sure which I'll end up using. As a young foolish kid I cut a hole in the middle of my dash (bottom with the vacuum/boost gauge in it) for a vacuum shift control. Another pair of lefty valve covers I used when I had the PCV mounted in the back of the Edlebrock intake.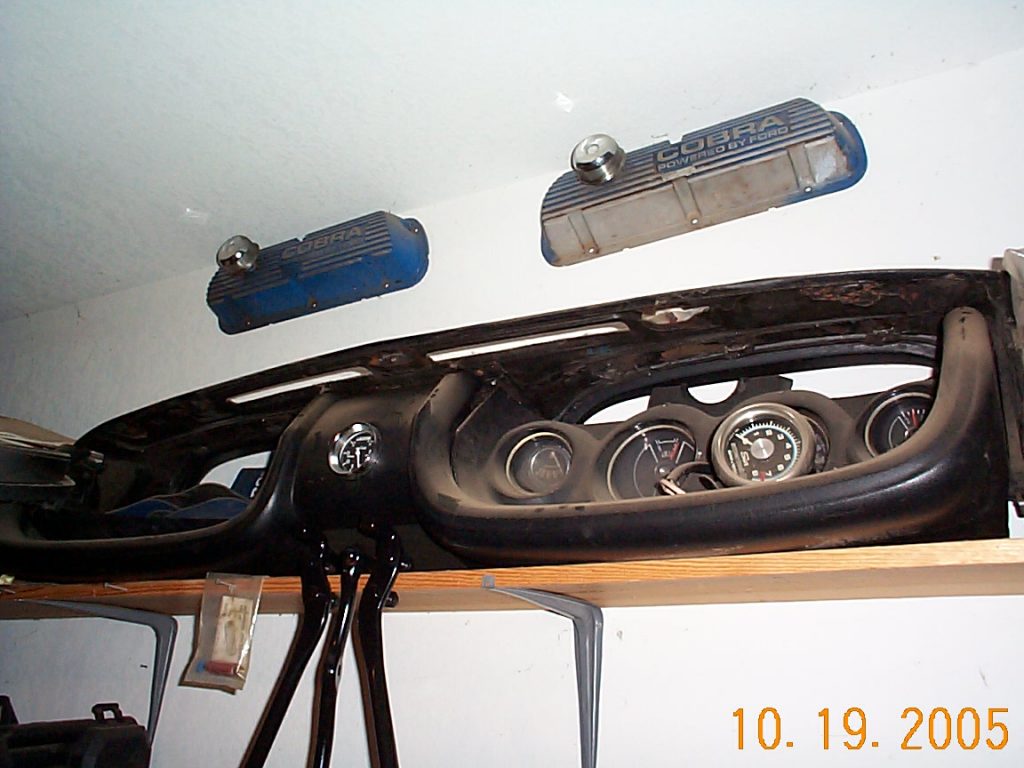 An old Boss 302 forged crank (D0ZF6303A) needing some spit and polish. I ran this crank in the last motor in the car. Again from a parted out Boss 302 from an friend back when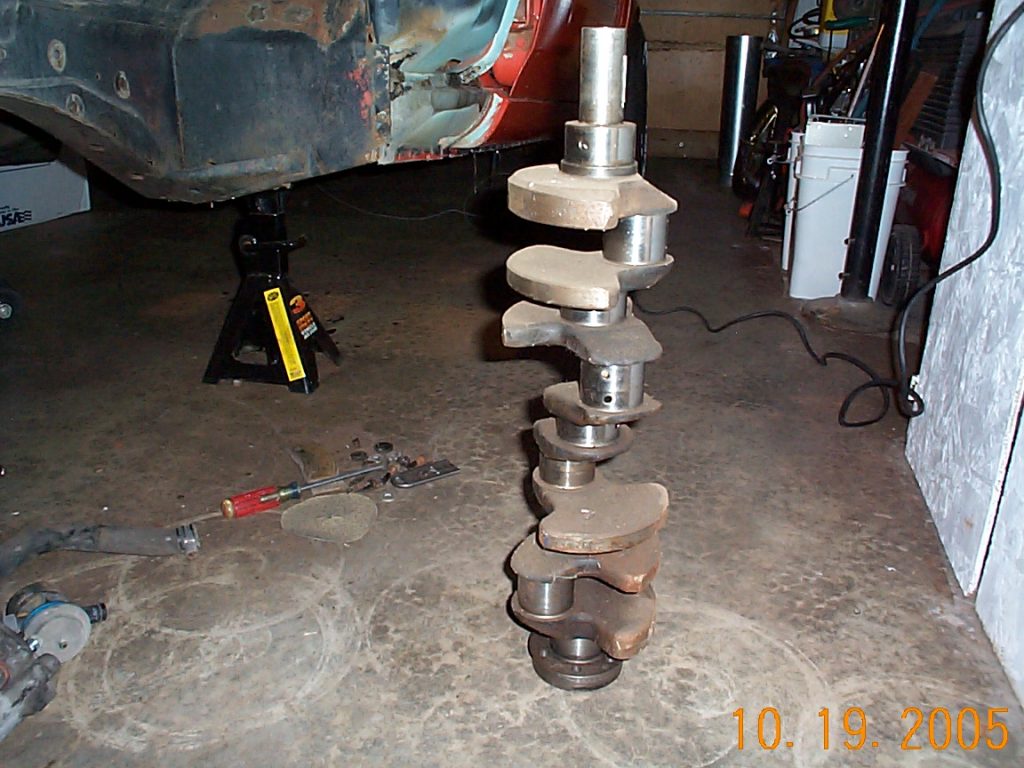 Anyone need an old 'Cobraized' Edlebrock F4B dual plane manifold. If I go back with a carb this will likely be the configuration after a rebuild of the old carb. That's a Boss 302 windage tray sitting on top of all the junk. Anyone need an intercooler from an old Mekur? I have the elbows and hard piping around somewhere as well.
Something else just waiting for use. Some ARP head studs and main studs, never used… yet. Hopefully they have a long shelf life.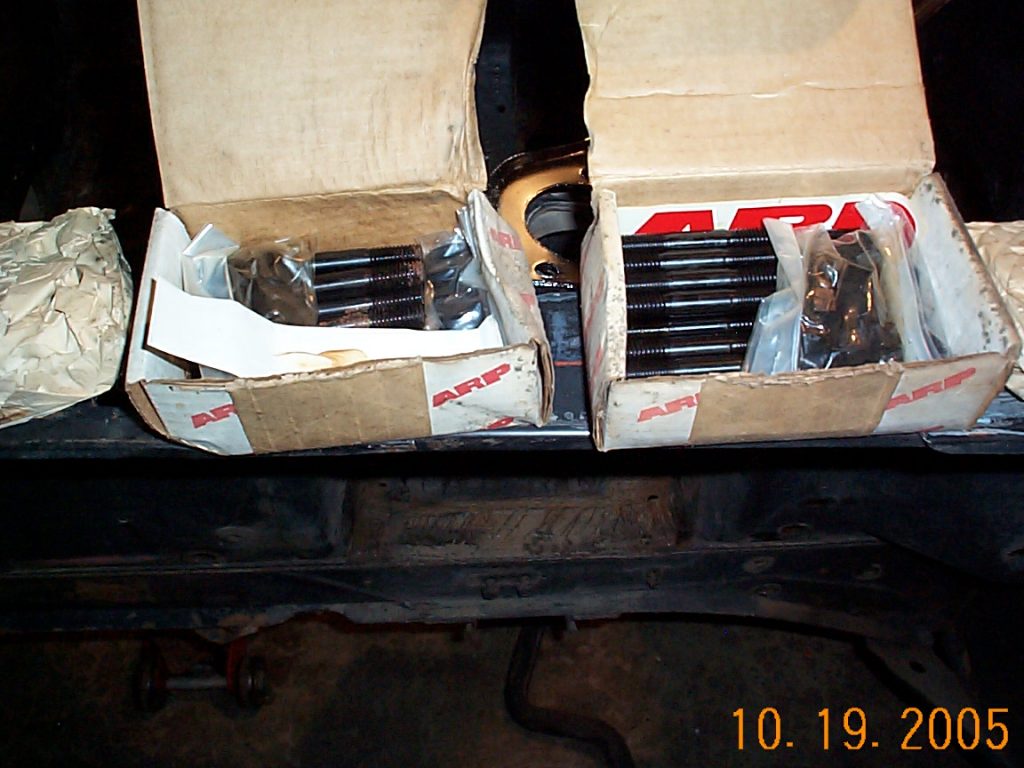 I say 'Cobraized' because I stuck that Cobra emblem snatched from an old 428 Cobra Torino. Looks cool anyhow.