Late 2009 – Rear End Swap, Back Together and Wheels
I spent most of the rest of the summer of 2009 cleaning, repainting, re-assembling, and updating things on the car.
Here is the center console repainted and reinstalled, looking much better.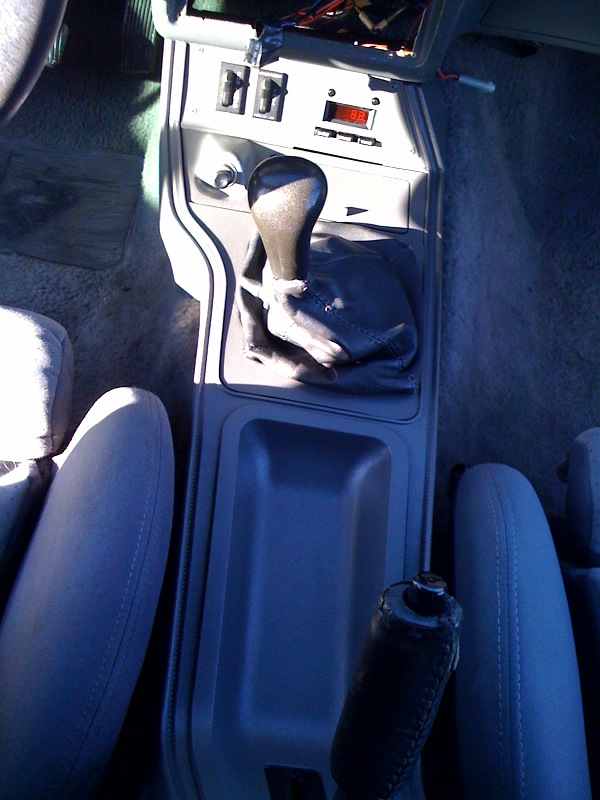 I picked up a gray cargo bay cover on the local Mustang forum which looks much better back there.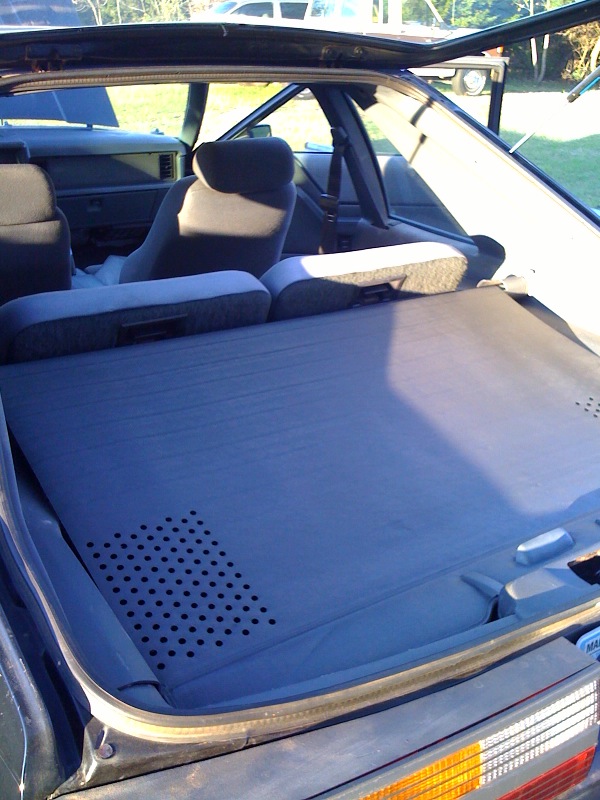 I ended up swapping the rear axle thinking there was a bent axle as the PO said he had wrecked it into a guardrail, thus the quarter panel dent and taillight damage and thought the right rear axle may be bent. I drove it after getting it running and it was wobbly feeling and there seemed to be run out on the axle but now I believe it was just the really old bad tires creating most of the wobble. Looks good though. Also put new brake pads, calipers, etc on the rear while it was torn down.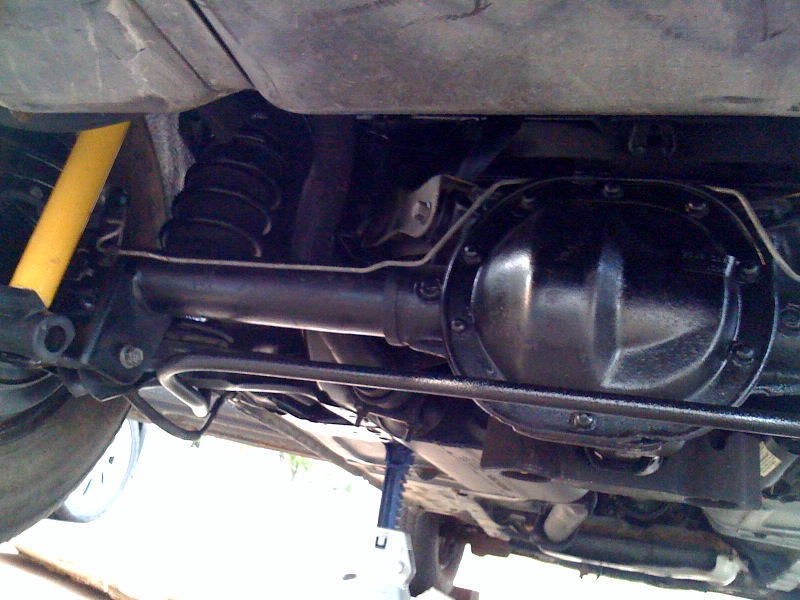 My SVO wheels I picked up for $75 were not in the best of shape but didn't appear to be dinged and badly damaged so I broke out the sandpaper and buffer and cleaned them up and was quite happy with the results.