Test Fitting the 1974 Big Ford Gas Tank
After purchasing this Spectre F27C gas tank for $89 back in 2017, I figured I better make sure it fits ok before installing the rear end housing. At least it seems it would easier then especially not knowing for sure how it would work. The tank is within 1″ size of the original version that runs from $250-$300 so it should be fine. Additionally this tank has a hole on the top for venting, or in our case EFI return fuel line if the final config is EFI.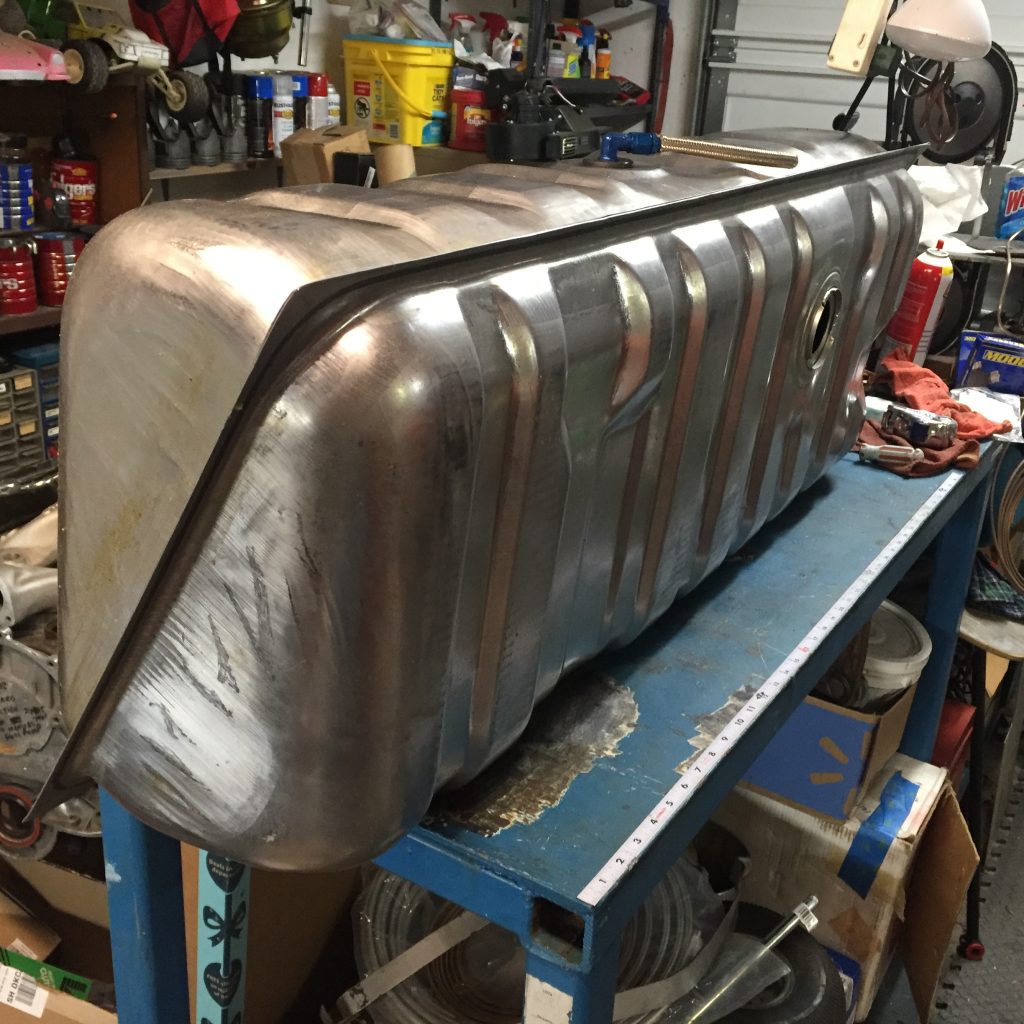 I did trim the corners just because they seemed the perfect place for me to cut my arms both on the bench or under the car. Plenty of metal left from the weld so I rounded all the corners off.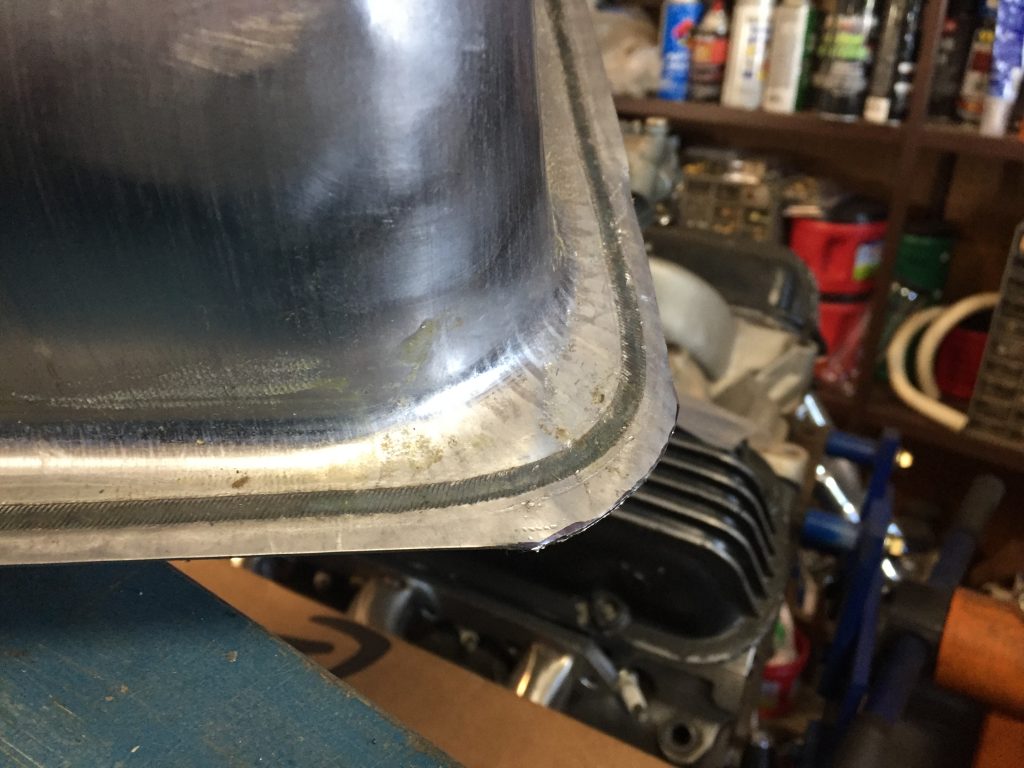 I wanted to plan the EFI return line using the top opening so a solid rubber plug was found and a basic AN bulk head fitting I had was used for the return. The braided hose will run over to the drives side in the back and connect to an aluminum hard line for the return.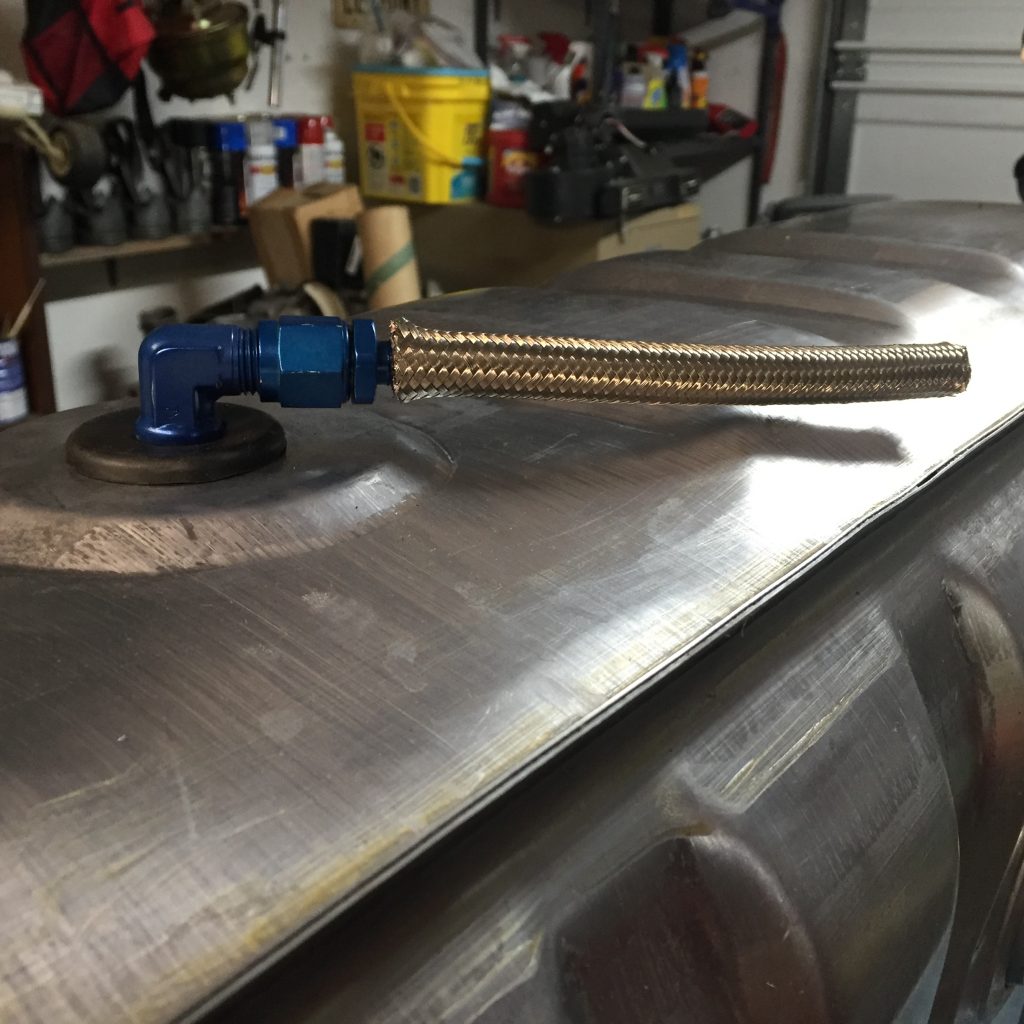 Getting ready to give it a try under the car and see how things fit / don't fit.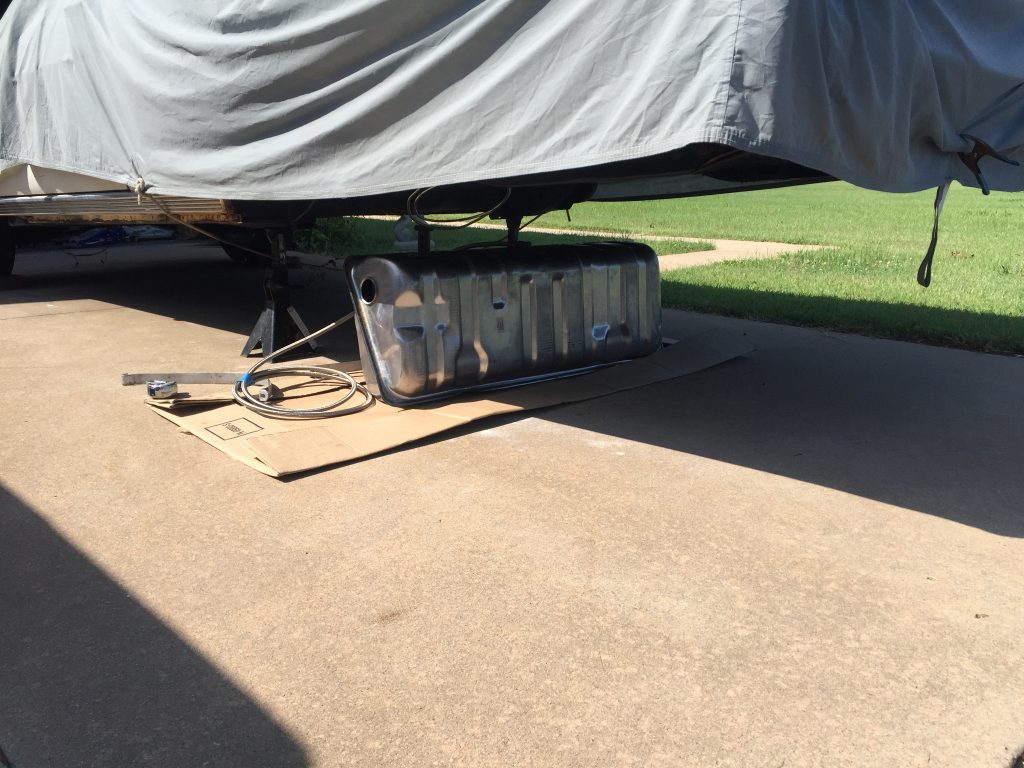 Fitting well to me – I did bent the passenger side seam back to clear how the frame cross member kicks in and bent the seam around the tank straps but it appears to work fine.