Prepping the Rear End Housing
With all the rust and mess, the rear end housing needed a lot of attention. It was dust, messy, and a pain but after a few hours of flapper wheel attention it was ready for some paint. I continue to use the RustOleum spray can bed liner on these areas and it has been very good as long as the surface is prepped and clean.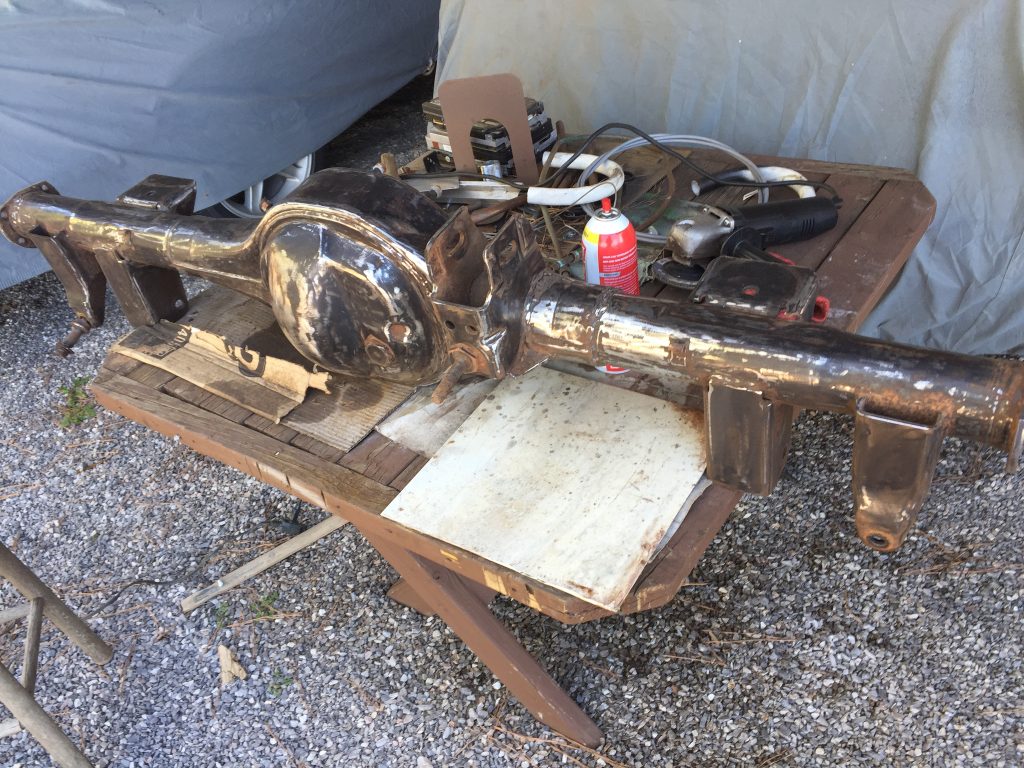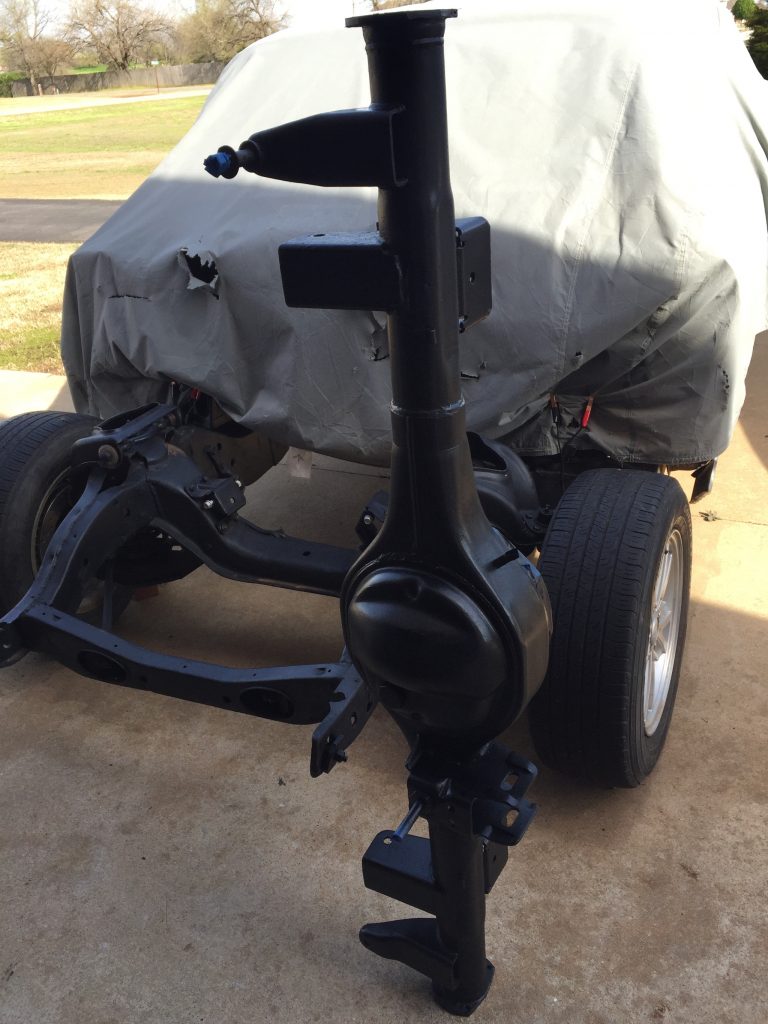 The lower controls arms had bushings pressed in and a new coat of the same bed liner applied. Ready for an install as well. I ended up clear coating the bottom of the arms to accent the black and give it a bar metal look. Not sure how impressive that is but I like the look.