Getting Mooged – Discs On – Engine Out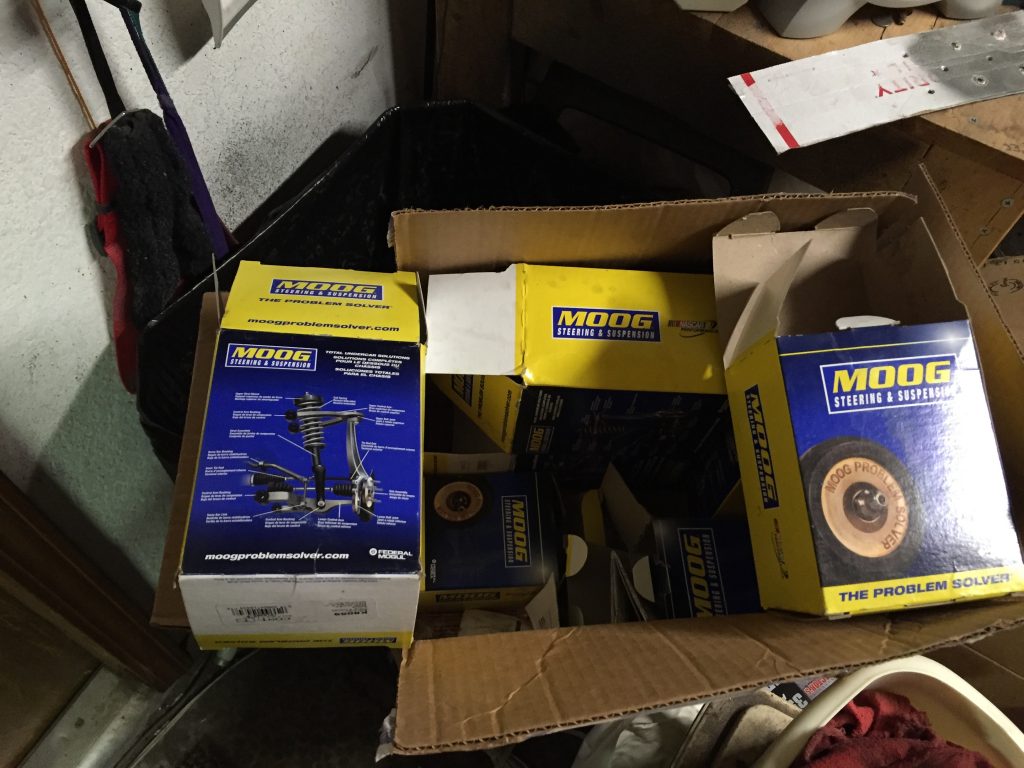 Took a bit to get the control arms cleaned up and painted but wire wheel and time took care of most of it. The arms appeared to be in good shape so after the cleanup they were painted with the bed liner rattle can stuff we've been using for such things. Nice thing is the stuff is tough, dries fast, and isn't too bad at $10 per can or so. After the clean/prep/paint process on the upper and lower arms, steering center link and front strut rods, it was time to rebuild them all. We ended up using all Moog parts, which used to be better quality stuff at least. Price was good enough through RockAuto.com so should last longer than I'll be around I bet anyhow.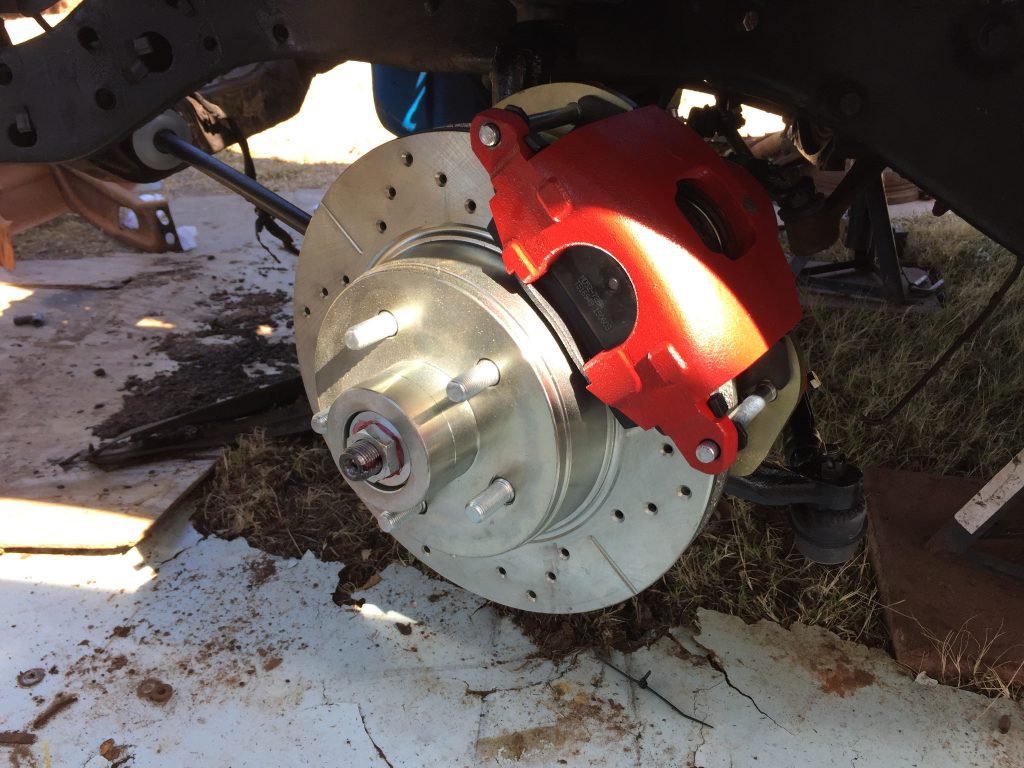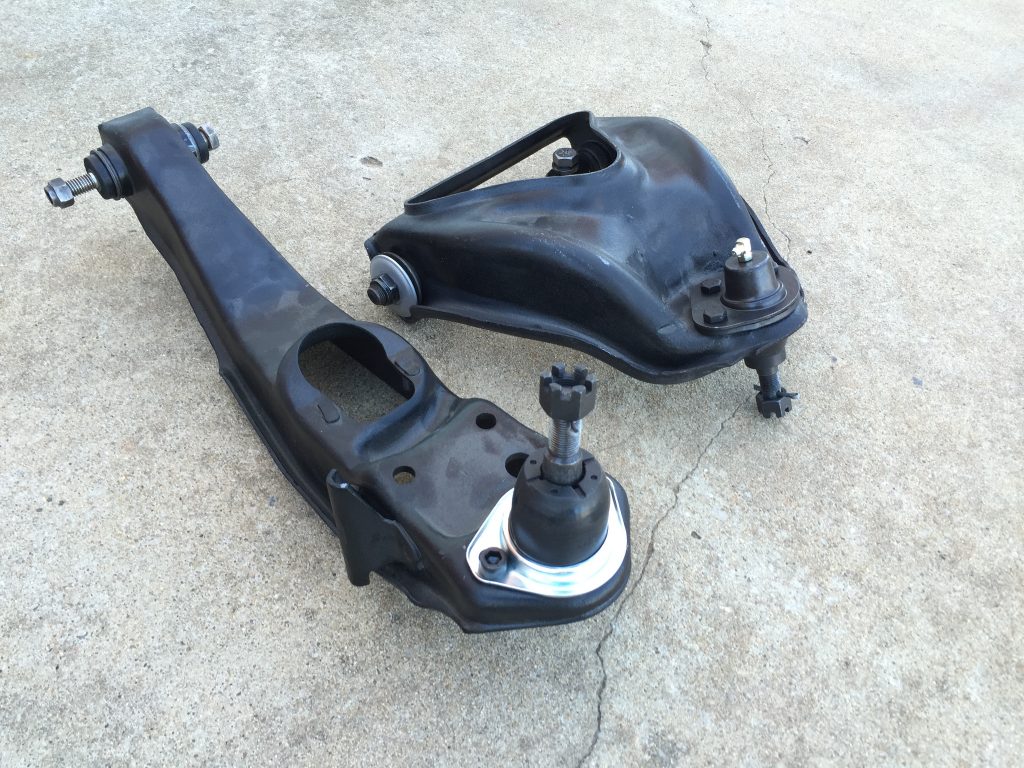 Once the suspension was back in it was time to final install the disc brake kit including the brackets, rotors and calipers. We've both always like the "red caliper" look so each was cleaned, prepped and painted red using caliper paint. I did have the clearance the bracket and the spindle a little bit so I clear coated the bracket to hopefully keep the clearanced area from rusting any. Once installed on the car we really like the look of the setup and it was super simple to install. The hardest part was trying to install the strut rods as the poly bushings were WAY too big for the setup. Maybe they were the wrong ones or something but I ended up just grinding them way down to fit similar to what the older bushings were like. Bit of work but worked out in the long run.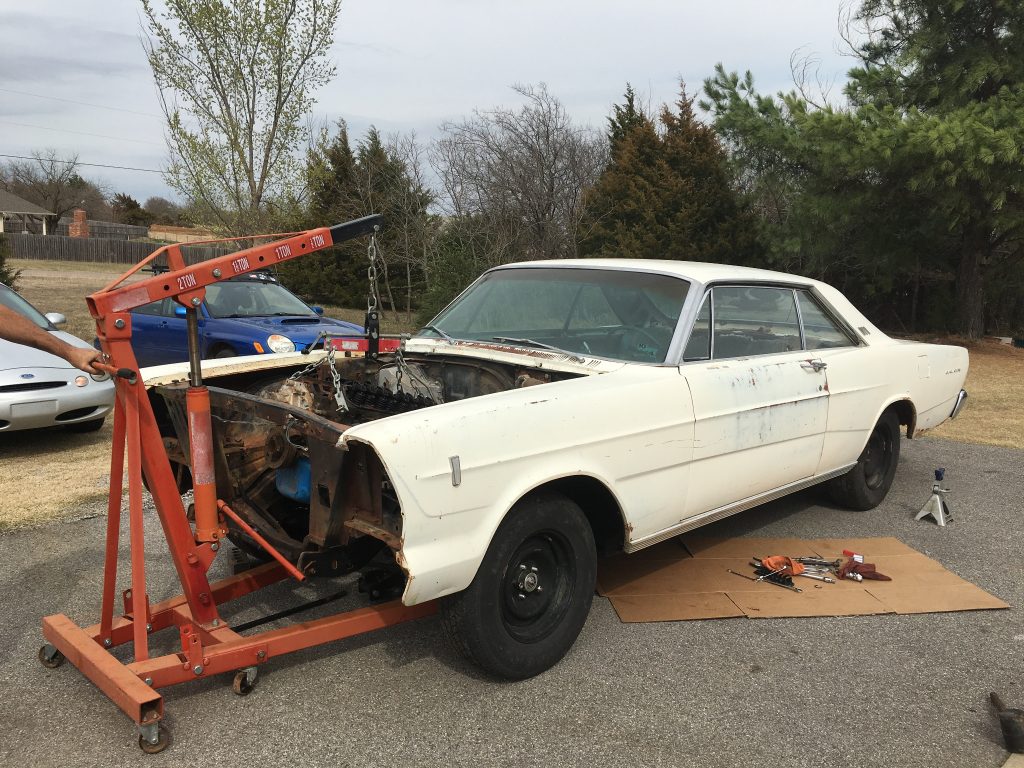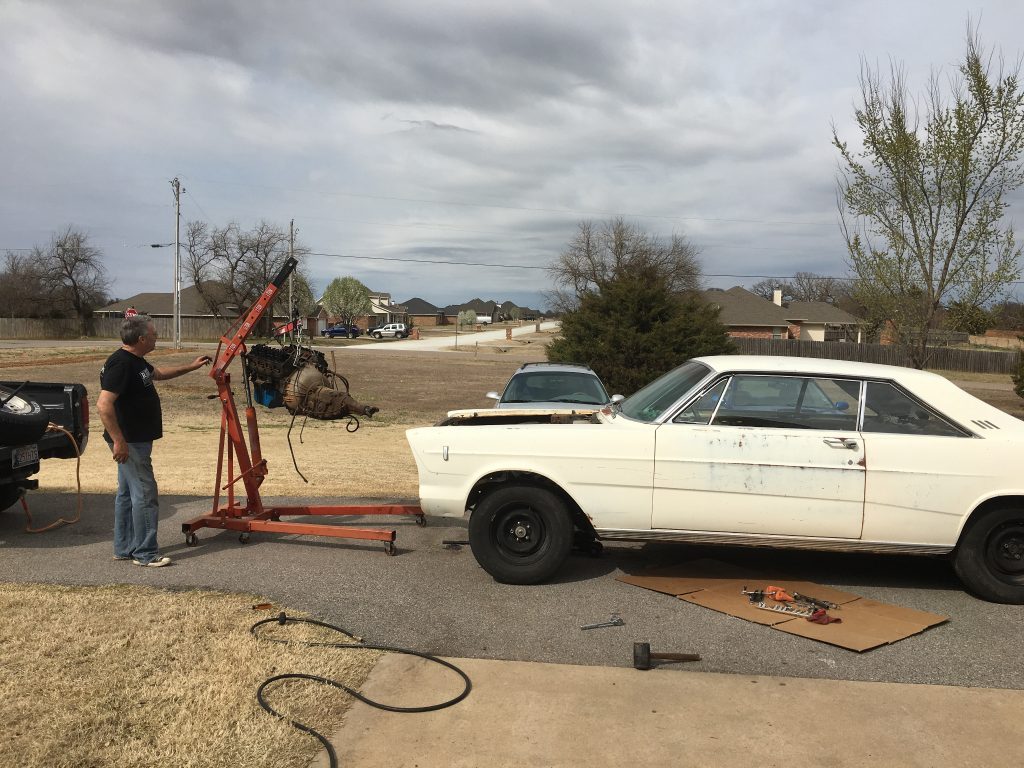 With the car back on the ground and able to roll, we pulled it up on the driveway so we could more easily get the old 302/C4 out of the car. I knew the car had the inline six replaced but we were not sure on what tranny was in it until we got it out and it is indeed a C4 of middle 80's vintage. Guessing this was done in the middle 90's or so which is when the car appears to last be alive, maybe late 90's but not sure. Pulling the engine/trans was actually easier than I figured it would be BUT with everything already disconnected except the speedometer and shift linkage it made it go even faster.
Next up is to final clean up under the hood and prep / paint that area. We did pull off the right front fender to allow removing the under hood heater box which is basically shot. Hoping to find a replacement for this as repairing it will take a bit of time and material.