De-Faced…
Needing to replace the 1965 grill anyhow and seeing that the front area was pretty rusty we went ahead and "defaced" the old Gal to allow for a face lift. Once the grill was off we could see where the radiator core had been bent up a little bit which we are guessing is when the need for the grill and hood and likely bumper replacement came about. Nothing major, just up a bit and wavy.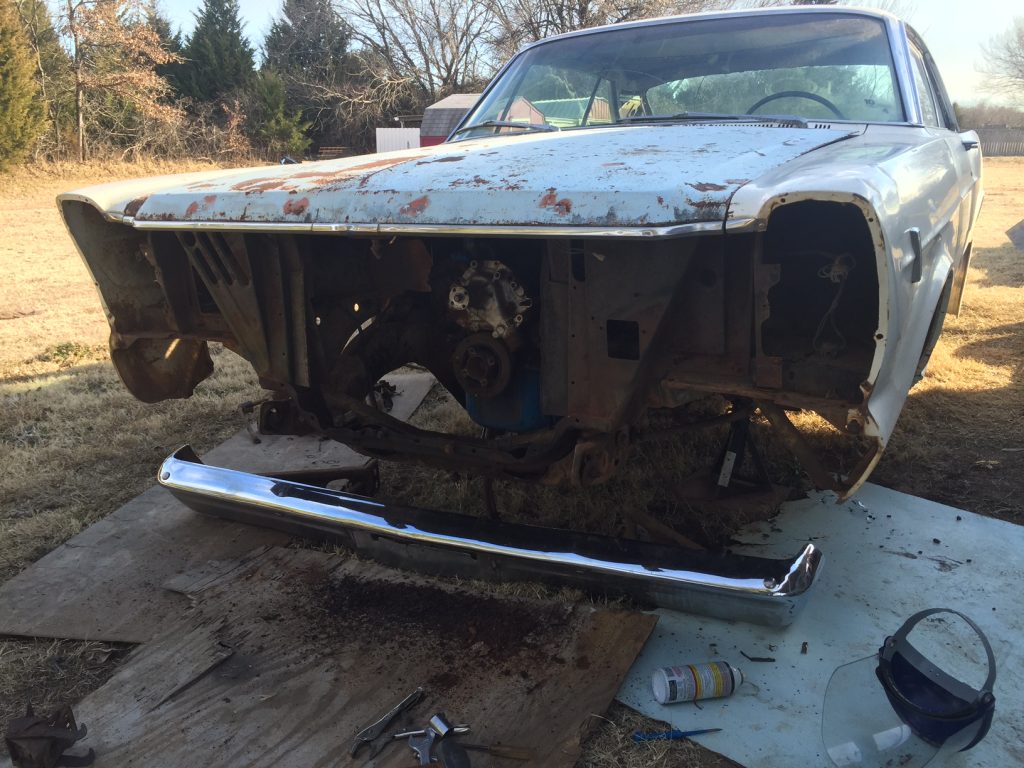 While that was taking place I was cleaning up front suspension parts to refurb them for reassemble. Not the best pic but between the needle scaler and a wire wheel they are cleaning up ok. Enough for a final clean/sand/paint for sure. Also used the press and a BFG to press and pound out the existing rubber bushings for new replacements. I did have to build a steel rod spacer on the lowers to keep from collapsing the arm pushing out the old and imagine I'll need the same for both upper and lower going back together.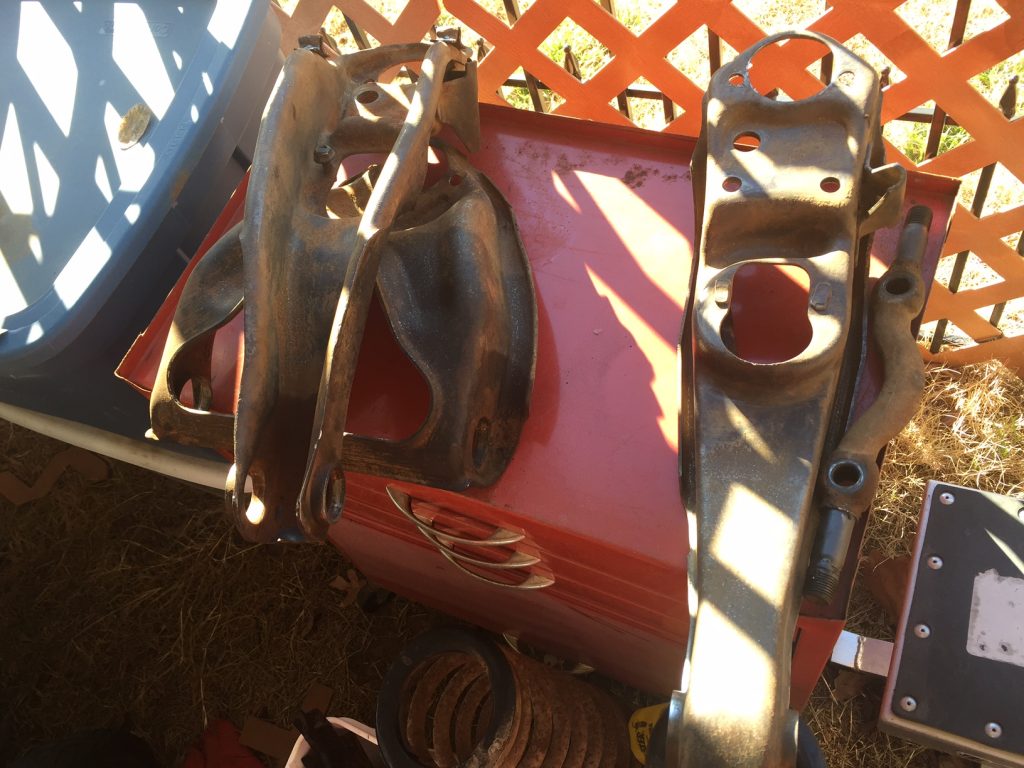 Headlight Trim Delima
There is one area we will have to review and resolve and that is the headlight trim mounts. When I was looking at the headlights with the trim off I could tell they were not really secured and the more I looked I saw it was easiest to just pull out the headlights buckets and look at it like that. Then I can blast and paint them before reassembly as well.
The problem is two of the four buckets have the trim retaining clips broken. You have to kind of look closely on how the clip works if you are replacing headlights and obviously someone did NOT do that at one time or another and broke off two of the spring steel clips.
We sill have to figure out how to either fix the clip or replace the buckets but since the buckets are unique to position it may be a challenge finding the right ones. So I am likely going to have to figure out how to build my own to look like below and still be strong and "springy" to actually work.