Out with the Old
Unfortunately it's not "In with the New" but old out has to occur first. Overall the process went pretty smooth for a 50 year old car. A little issue with the sway bar ends and lower control arm bolts but otherwise it could have been much harder. She looks a bit bare with her front feet new shoes are in the garage at least.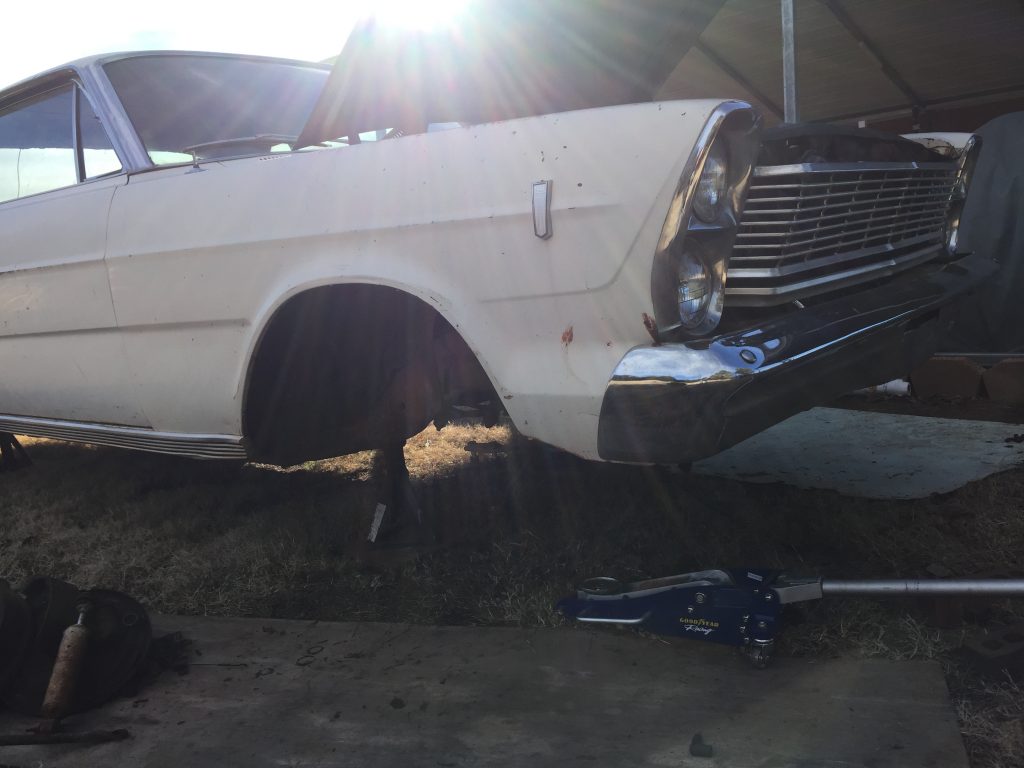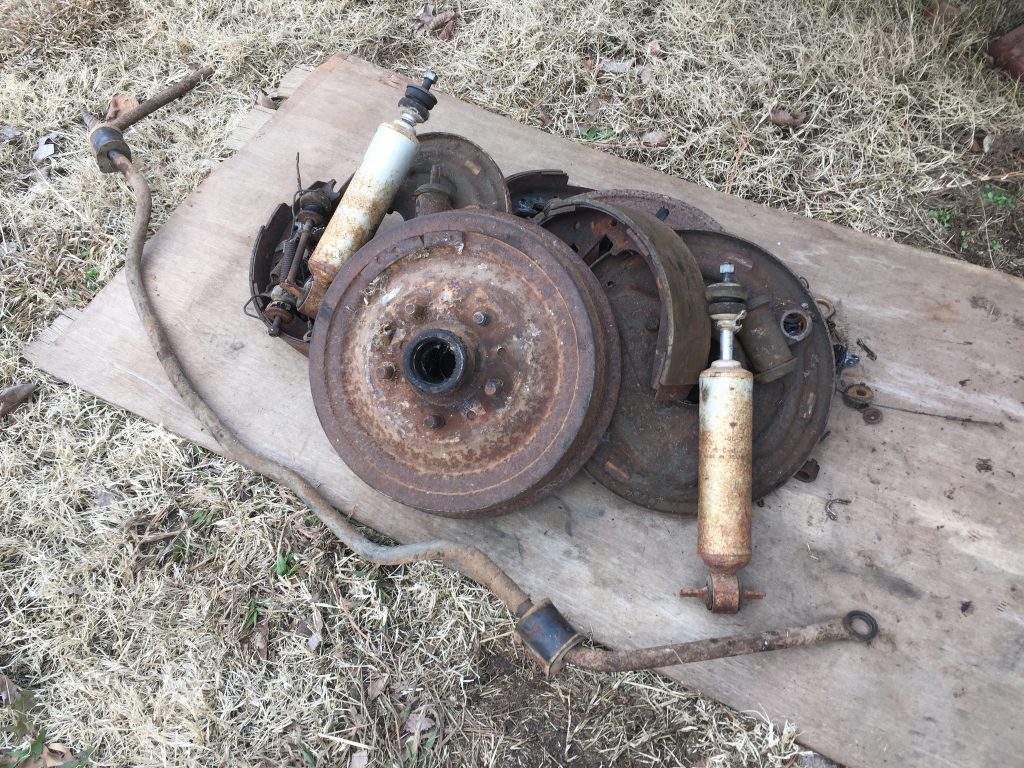 Here is the pile of parts that will NOT be reused. Drums, shocks with one broken ear, brake shoes, springs, etc and that tiny little seemingly useless sway bar. Will be junking the shoes, springs, etc that are replaceable and storing away the drums for sale or trade to someone that may need it someday.
Here is the pile of parts to clean and reuse. Current plan is to cut one coil off the springs, complete clean up, paint and new bushings and ball joints. Lots of work to get there I guess but all the parts appear solid and ready to reuse without any bends, cracks, etc.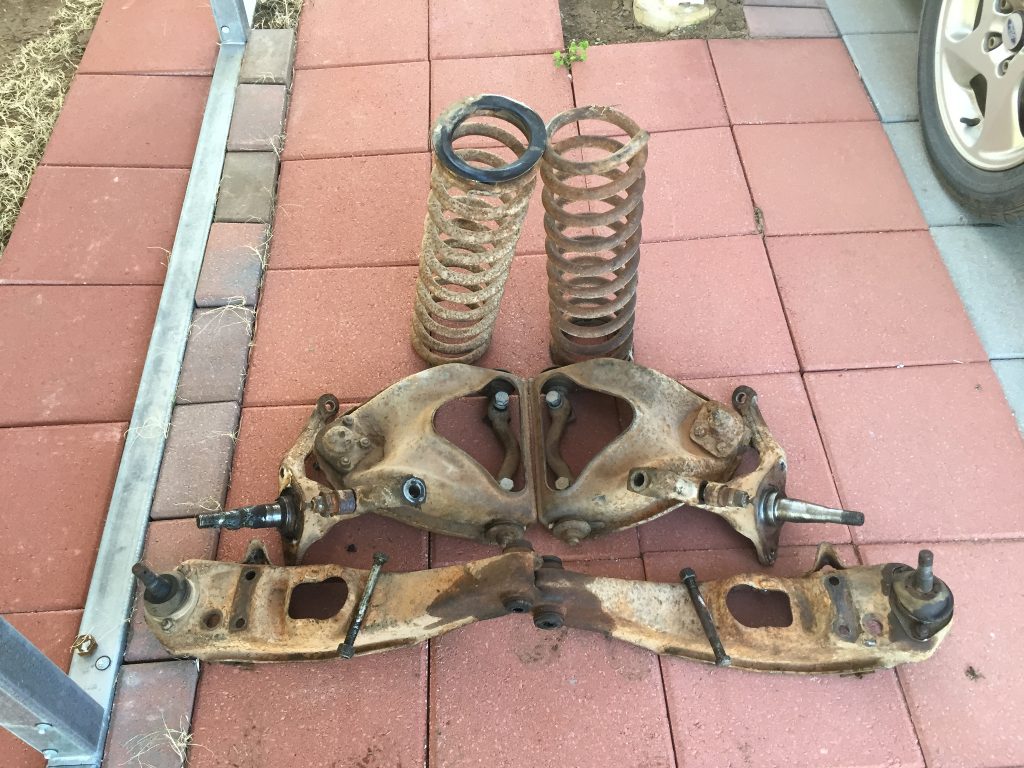 Not surprisingly the front has had work done before. Not sure which is which but I always thought when one replaced ball joints it was assumed you did BOTH sides. Apparently that totally depends on who does it. Obviously not the same uppers here at least.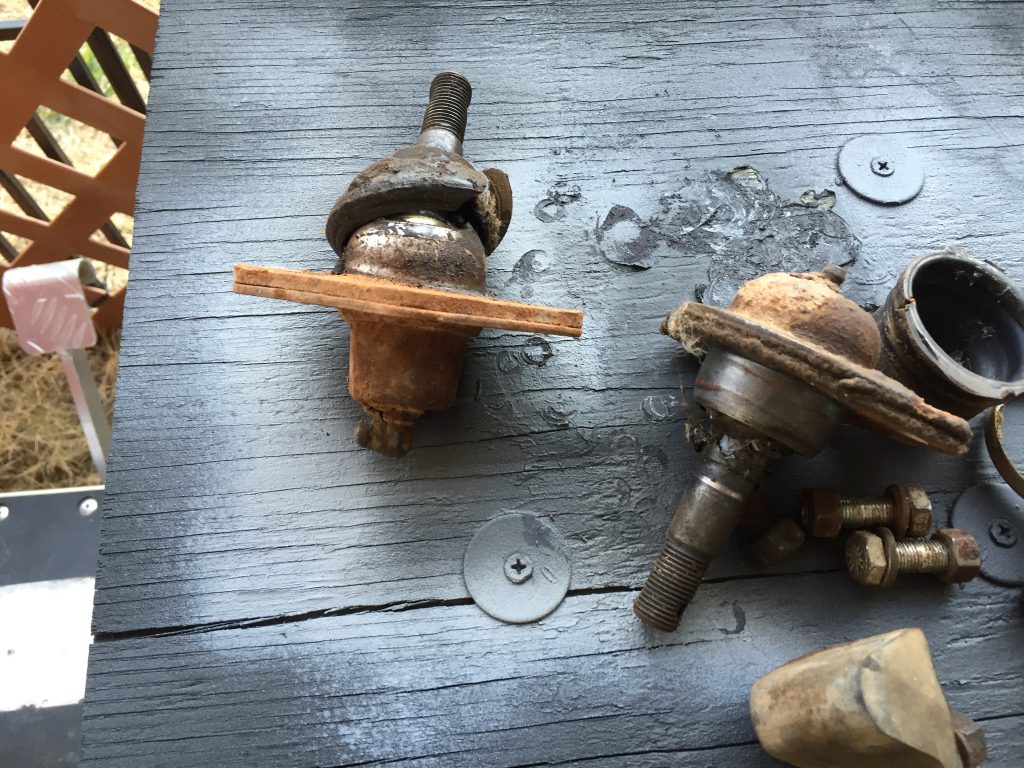 It's all gone here waiting for yet more cleaning and prep work. Without it rolling and in the dirt it will be hard to pull the engine / trans so we'll be cleaning this area up around the engine. Not the best way but workable. Thinking I should mount up the cherry picker in the back of the Ranger and do the pull that way… we will see.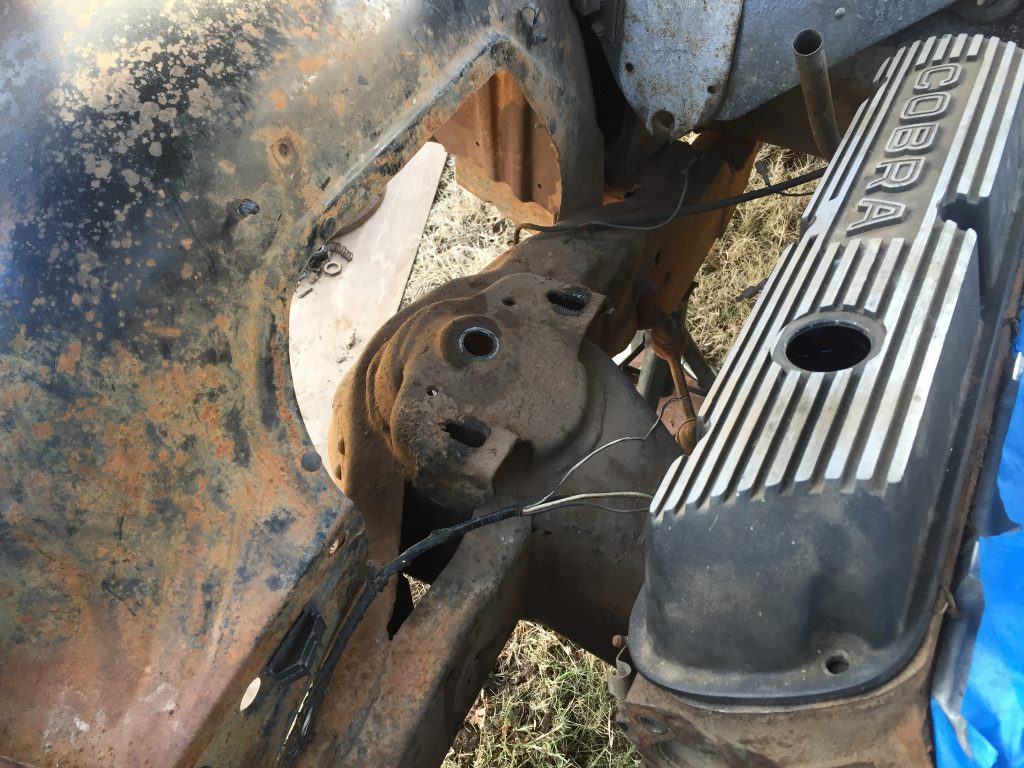 Just started cleaning up a bit on one side. Lots to go but with air needle scaler, some wire brushing and maybe some blasting they should clean up.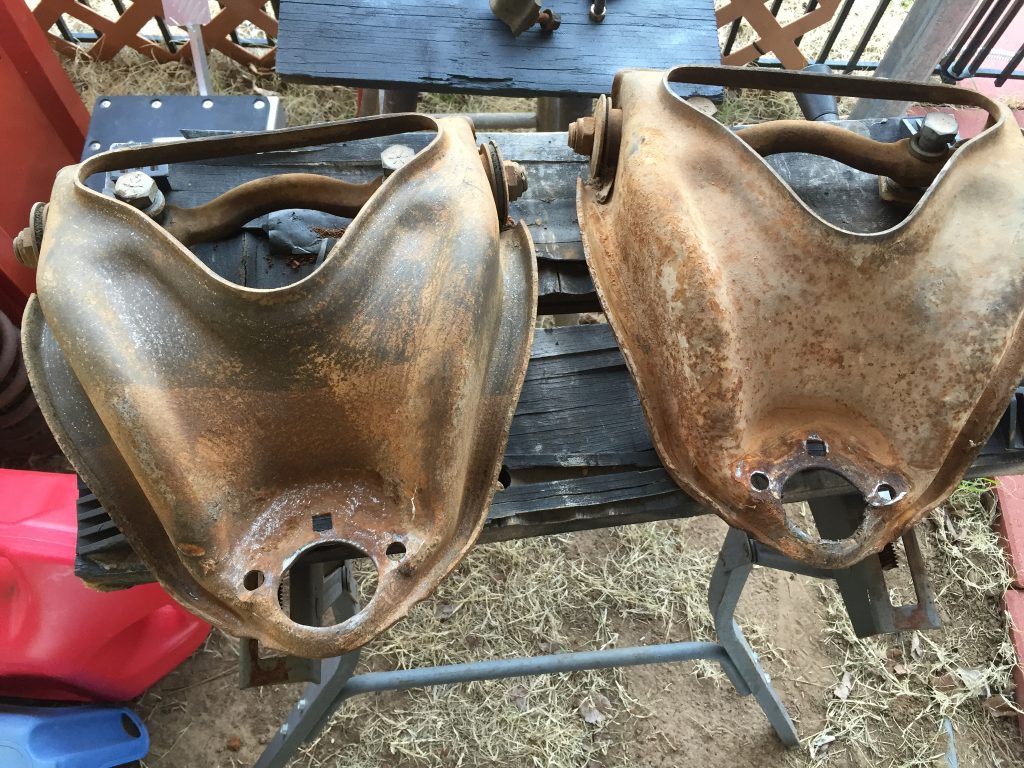 So the next major work is cleaning the control arms, spindles, and springs up the best I can, pressing in new bushings, install new ball joints, painting it all up. We will then bench test fitting the new rotor to the spindle and make sure that all works and then work on cleaning up and painting under the car so this can go back together.