Playing / Planning
EFI EEC IV
The long term plan is a 5.0 EFI setup using left over parts from the 69 Stang project, an auto trans using either an existing C4 rebuild on hand or possibly a 4R70W with an Arduino home brew controller on it, some nasty black steelie wheels and white lettered tires, exhaust cutouts in front of the rear tire and a black/white/red interior look. Of course plans always change depending on time, resources, and money but that's the current image.
With EFI in mind and the old 302 engine in the car to mock up, we started playing with how the EFI setup may work out and if there is enough hood clearance. Obviously these cars were designed to handle big 427 and 428 FE motors so there is plenty of width to put whatever you want in them and it appears there is enough height as well. Here I mocked up a standard Explorer GT intake and some left over Cobra valve covers to see what it looks like.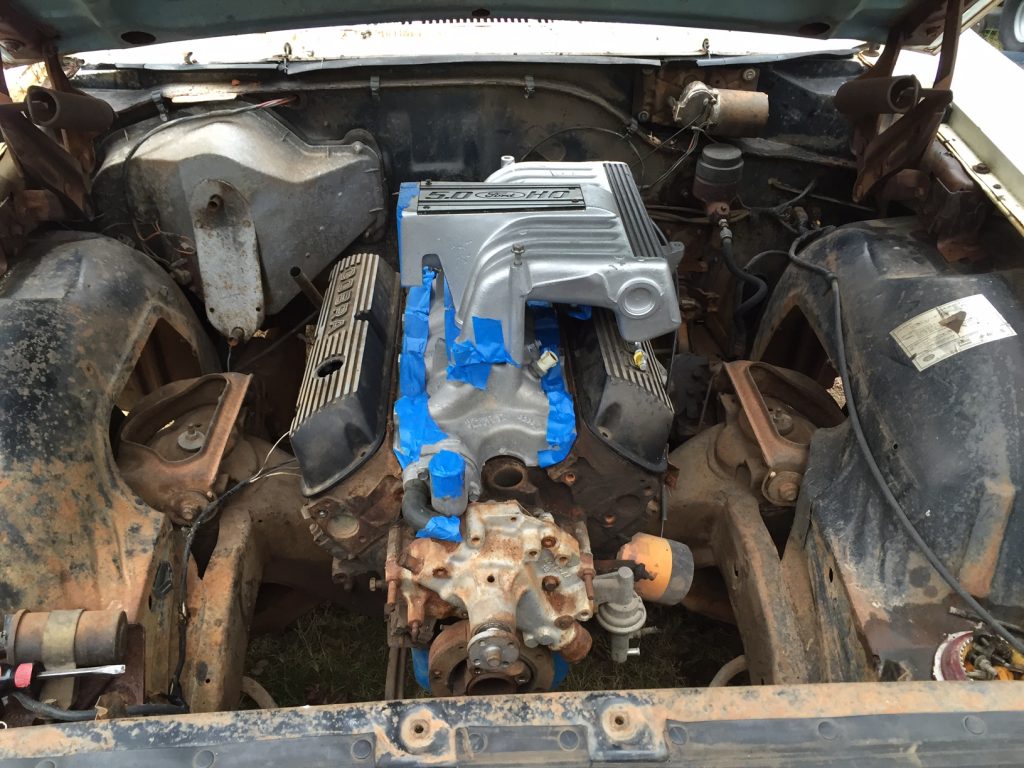 I'm sure some purist are unhappy with this type of move and would suggest at least using a carb looking EFI setup but sorry folks, we already have all the Ford EEC-IV wiring and computer, intake, rails, etc and I kind of like the stuff.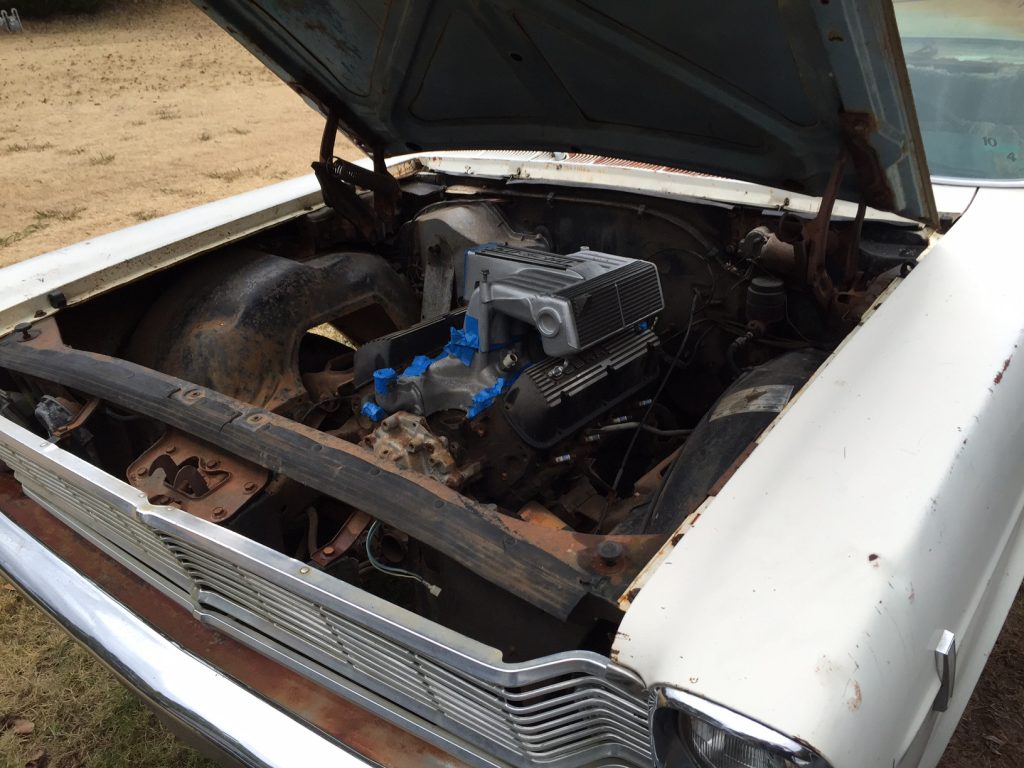 Dashing Options
I was pretty confused in regard to the dash in the car and what happened to the dash pad. I was concerned as I know there are not reproductions for pads that are affordable, i.e. do not cost more than we paid for the car, and even the dash caps are pushing $125+ at the time I am writing this. After a bit of searching and reading it appears that this car did NOT have the full padded dash and that must have been an option. This is NOT a 500 XL car and I'm guessing that may have something to do with it?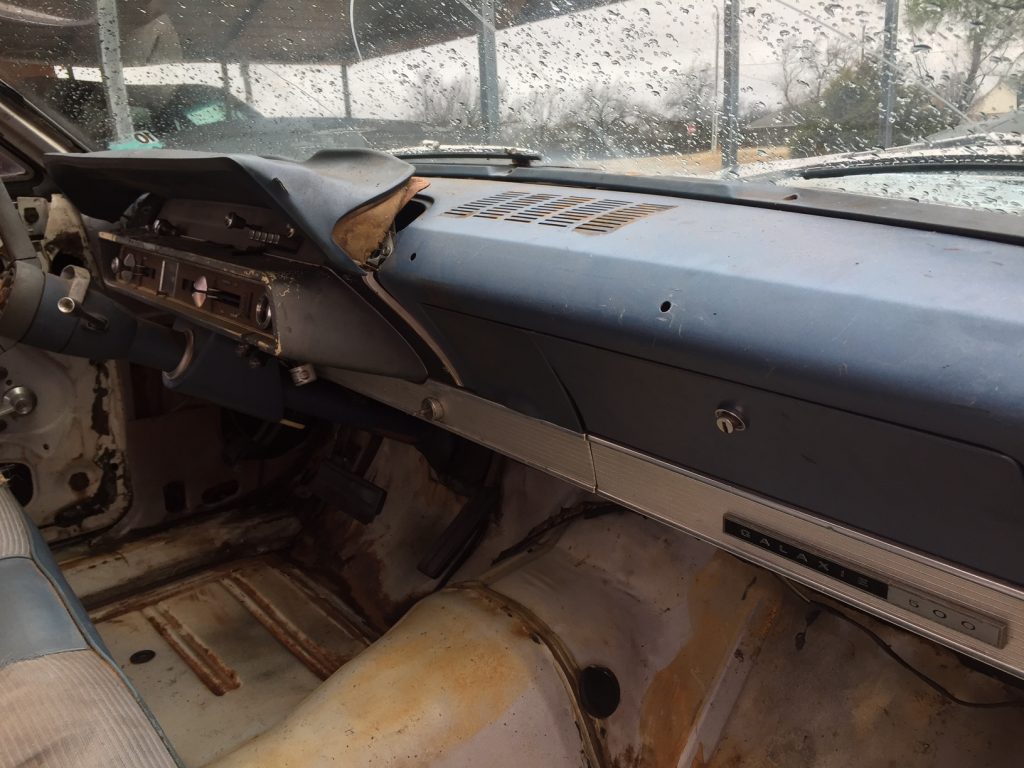 In this picture, the cluster pad is not pushed all the way down and I was concerned that the full pad was missing. Looking closer I really do NOT think this came with a full pad and in any manner I doubt we will throw out the money for one. Current plans are to hopefully find the trim or whatever goes on the passenger side and then cleanup, modify and recover the instrument cluster pad using our own material. Time will tell.