Clean Up Time – Outside
The outside of the car was pretty chalked up with a lot of mold taking hold of the old paint. There was some nice overall patina living there but it really needed a clean up. We knew the car had SOME hail damage from looking at it before buying it but I was a little surprised at how much damage is actually there that was visible once the mold and dirt was washed off. A bit disappointing to see all the dings but hey, it's obviously an Oklahoma car that has lived outside most of it's life with that much damage and has survived a hammering or two during it's 50 years of life.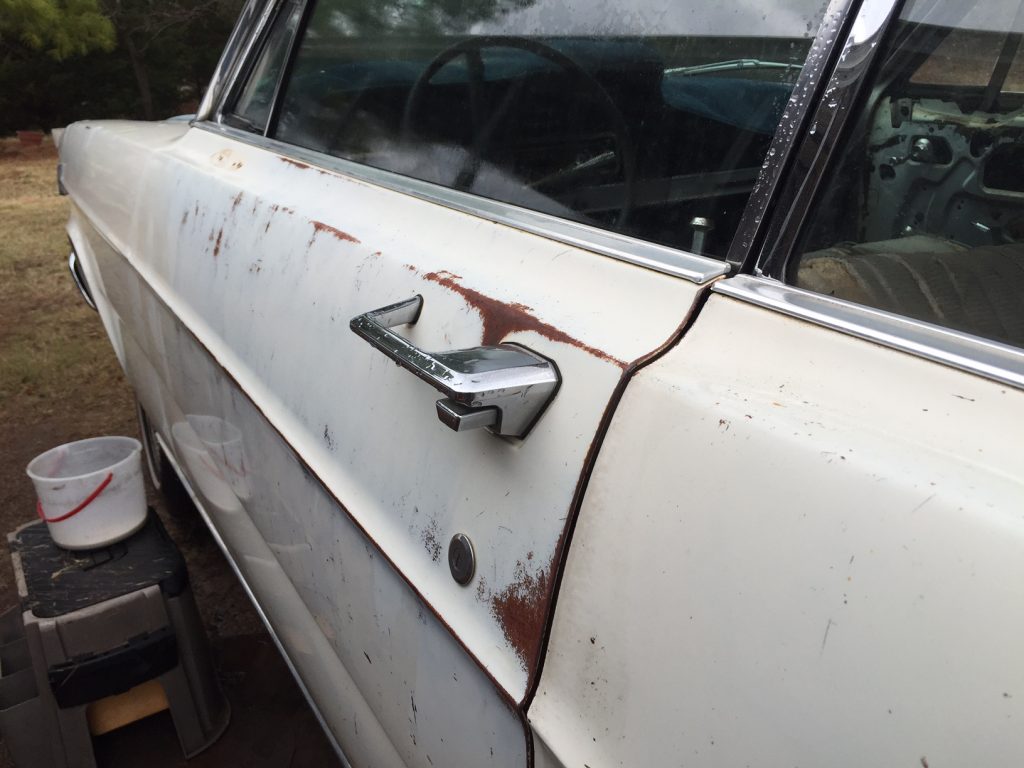 For some reason this door has more wear and patina than the rest of the car. We cannot see any inside damage or repair efforts and the vin and door tag match the car so not really sure what happened here yet.

Big Butt view… I've always liked the rear look of these cars, big butt beautiful.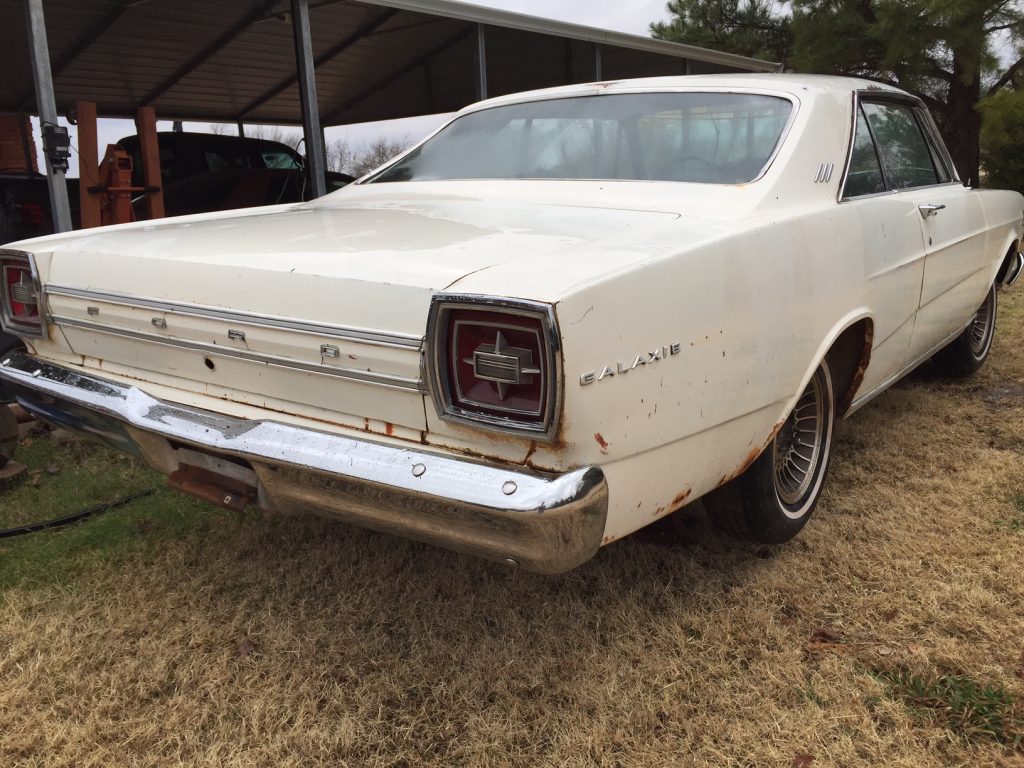 Might be able to see some of the hail damage here. It's all over the car though. I did buy a paintless dent repair (PDR) kit to play with trying to get some of the dents out but the current concept is to keep the paint and patina so we'll see how the repair process goes.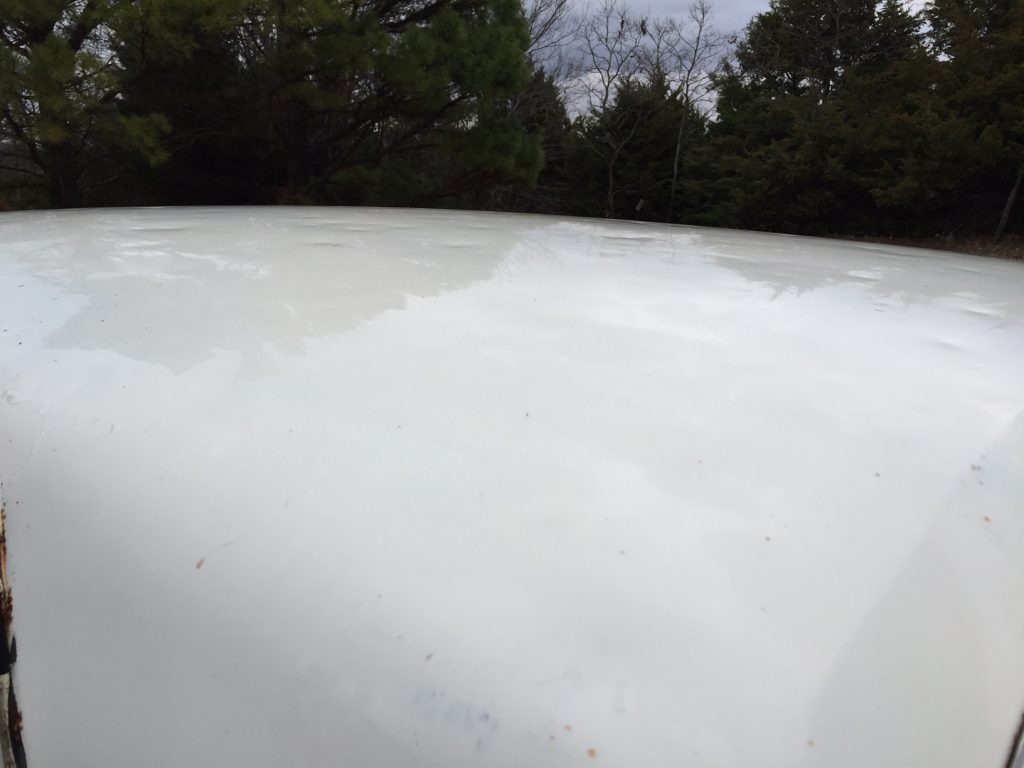 I would bet this is the first time this car has felt water beaded up on it in many decades. Since I had it cleaned up enough to get all the dirt, grime and mold off, I figured it deserved a quick wax coat to keep it a little cleaner at least.