Heater Update / Block and Mock
Finally some updates on the '66 Galaxie. There has been some undocumented work including fixing a small floor pan hole, starting the floor heat and sound insulation, and planning some other things.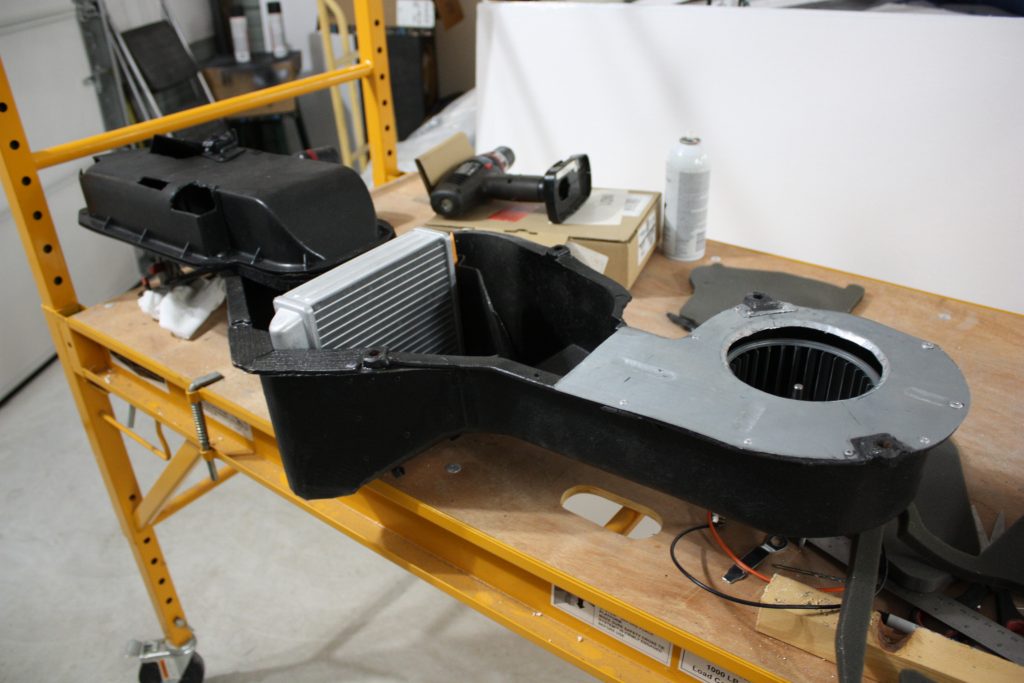 The panel on the outside section of the heater box was dead and gone similar to the bottom of the heater box, so a new panel from galvanized steel was cut up and matched to be used instead. The heater core is from a '67 big Ford but should work fine.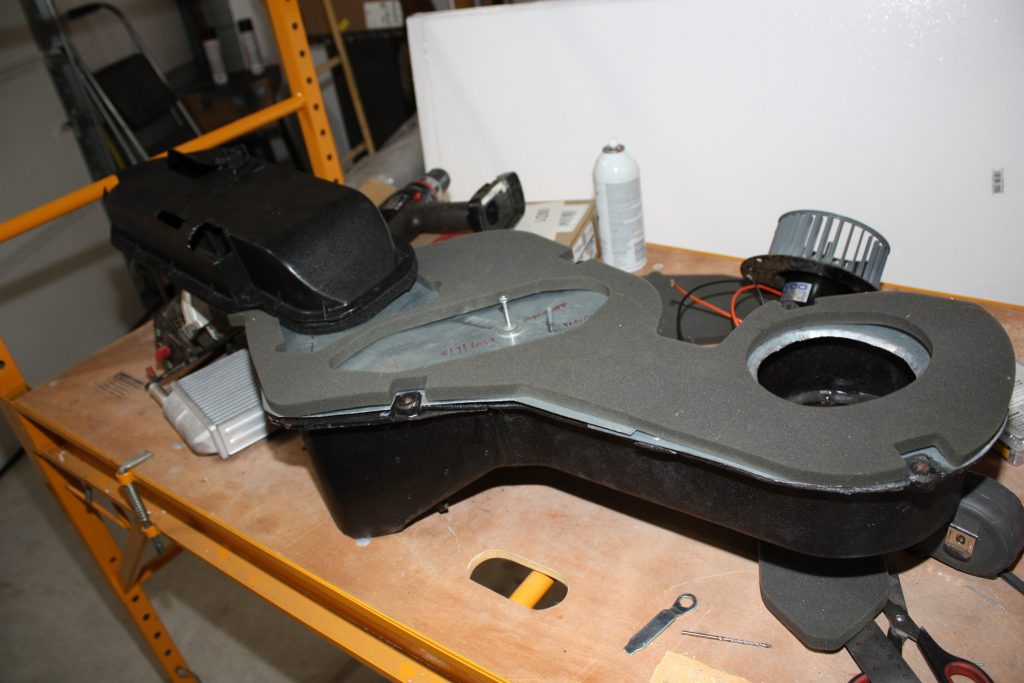 New heater motor and foam, as well as more water proof foam and silicone sealer should seal this up well I hope. The car will have a vintage under dash air conditioner so the stock heater box will work fine.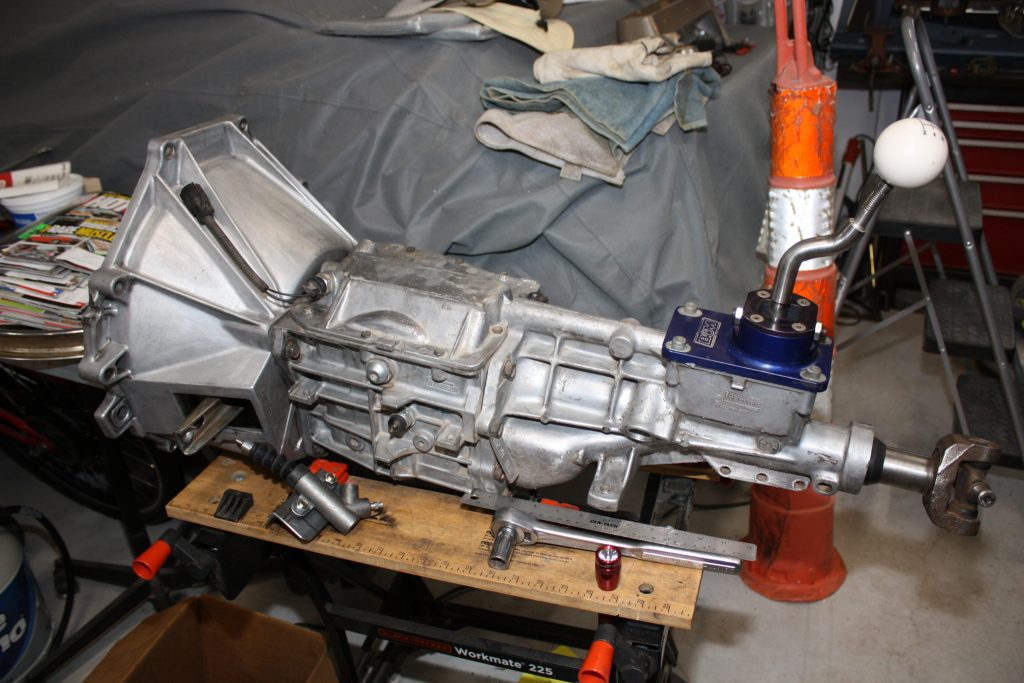 The decision to go manual was made after picking up this world class T5 and shifter. It should be good enough for the planned 347 under normal use. The planned slave cylinder and mount are shown here as well.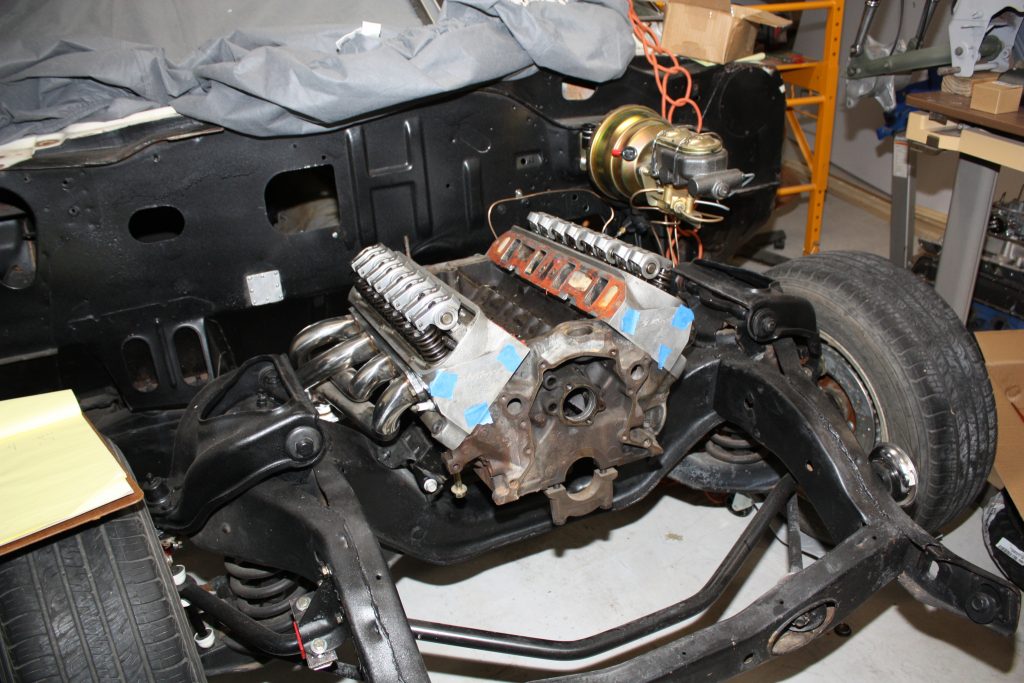 Dropped an empty block with T5 in and put the heads and headers back on to test fit and plan things such as the hydraulic clutch soft line, trans cross member, floor shifter hole, etc. A bit of a tight fit for headers and the steering box but I think it will work.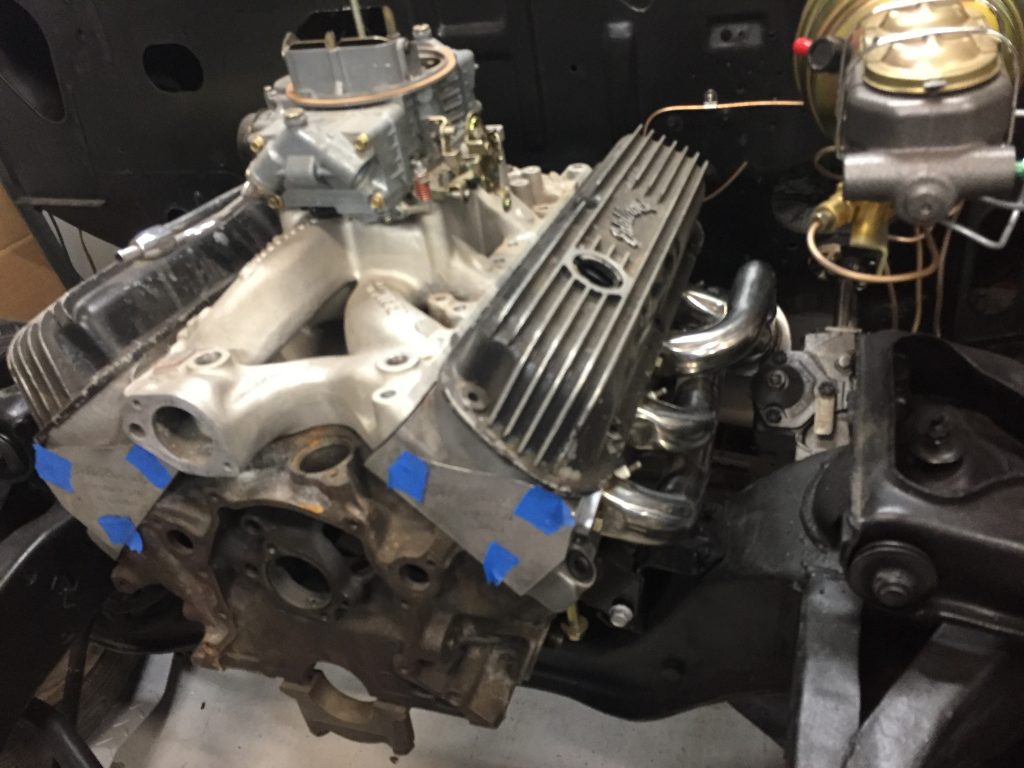 Wanted to see it half way together so put the Edlebrock heads and vintage valve covers on it along with the intake and an old carb. This is the carb setup, still debating on using the tubular GT 40 intake and EFI setup. Carb is easier and more vintage, EFI kind of cooler but more complicated. We will have to see.